Digital marketing is a fast-changing industry. With every passing day, new tools and tactics are being developed to stay relevant in a constantly changing digital landscape. The agency you work with should be able to keep pace with the latest developments as well. However, the right digital agency will be able to offer you more than just the latest software or the trendiest website design and marketing campaigns. They should also be able to provide you with a range of benefits that will make working with them worthwhile for both you and your company.
Let's take a look at some of the top benefits of working with a digital agency and how you can get the most out of it if you choose an agency as your partner.
What is Digital Agency?
Digital agencies also referred to as digital marketing agencies, are businesses that specialize in helping companies in their digital marketing efforts. They can help you find the perfect digital marketing strategy for your company, implement it, and track the results.
Digital agencies can be a great resource for brands who want to engage with their customers online but aren't sure where to start. Whether your goal is to increase website traffic or engage with new customers, a digital marketing agency can help your business grow. A digital agency will have experience with the latest social media marketing techniques, so you can know you're using tools that are relevant to your industry and your target audience.
Benefits of Digital Agency
Expertise and Research
Digital agencies are experts in the field of digital marketing. They have conducted extensive research on the latest trends and techniques to create an effective digital marketing strategy. The best digital marketing agency can also provide you with expertise in specific fields that your company may need such as email marketing, search engine optimization, content marketing, and other digital marketing services. Working with a digital agency means that you're working with an expert who knows how to grow your business effectively without sacrificing quality.
Creative Ideas and Solutions
With their expertise in digital marketing and a variety of software options, many digital agencies are able to help you create a custom digital strategy. You can work with your agency to assess your audience, decide which channels to use, and create a plan that will appeal to your audience.
Brand Awareness
Digital agencies are an effective way to connect with a wide audience. They provide a space for your business online to be seen by potential clients and consumers. This can lead to new connections and customers. Digital agencies can also help you to build awareness of your brand online. Digital agencies can be used to promote your brand across multiple channels, from social media sites to websites to e-newsletters.
With the growth of digital technology, there is a growing demand for digital agencies. Businesses that want to reach consumers in an effortless way need digital agencies at their side. Digital agencies are needed to develop from traditional marketing services to online marketing strategies. The right digital agency can help create a strong online presence that will drive sales and engagement with customers.
Ongoing Training and Education
Agency partners often offer ongoing training and educational programs to help you become better at your job. These programs are often provided by your agency's partner, such as Google, Microsoft, or Oracle. Working with a digital agency will help you earn the relevant certifications required to work in the industry.
Ability to Scale Quickly
There are many benefits to working with a digital agency, including the ability to scale quickly. Digital agencies tend to be large organizations that are able to staff up quickly, which allows them to scale their operations quickly in order to meet demand. This means digital agencies have a lower cost per hour than smaller companies that must constantly hire new employees as they grow. With a digital agency, you know that you can have a full team at your disposal whenever you need it.
Lower Cost
Digital agencies can help companies save money by cutting down on unnecessary expenses like travel and staff training. They also have experts who know exactly what it takes to succeed online, so it's easier for small businesses to get started. Digital agencies can also provide valuable insights about the industry that can help boost your business's reputation and make it easier for people to find you when they search for your product or service in the future.
How to Get the Most Out of Digital Agency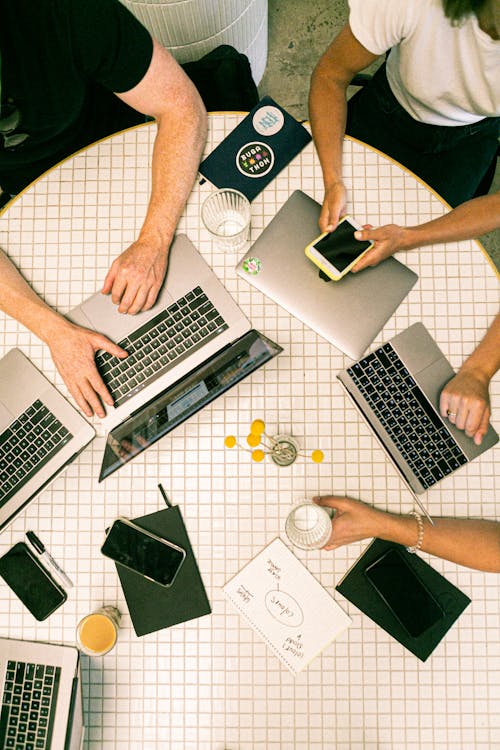 A digital agency is a business that helps organizations to build websites, create apps, or develop other digital solutions. Digital agencies can provide a wide range of services, including website design and maintenance, web development, and app creation.
You should choose a digital agency carefully. You need to know whether they have the skills you need and if they are reliable. While some digital agencies do offer a full range of services, others specialize in a particular area such as mobile app development, search engine marketing
or SEO. So be sure to ask which services the agency offers before you hire them.
When you're in negotiations with your digital agency partners, don't be bashful about wanting more than the average client gets. You have a lot of bargaining power as the client, so don't be afraid to ask for more. Remember, your partnership is a long-term thing, so it's important that both sides see the value in the partnership.
Things to Consider in a Digital Agency
Now that you know what you're looking for in a digital agency, let's take a look at how you can get the most out of working with one.
Collaboration with Other Brands
You should look for a digital agency that has worked with other brands similar to yours. This will help you know that the agency knows what works, and what doesn't, as well as what your competitors are doing.
Wide Range of Experience
You should also look for a digital agency that has a wide range of experience and has experience with a wide range of digital marketing strategies. This will help you know that the agency has experience with many different types of digital marketing, so you're not limited to just one.
Expertise
You should also look for a digital agency that has expertise in a specific digital marketing strategy. For example, if you're looking for an agency that specializes in SEO, look for an agency that has experience with SEO.
Final Thoughts
Digital marketing agencies can help you improve your business's online presence. They can help you get more leads, build brand awareness, engage your audience, and protect your brand. The right digital marketing agency can also provide you with expertise in specific fields that your business may need such as email marketing, search engine optimization, content marketing, and other digital marketing services. However, don't hire the first company you come across. You should do some research to find an agency that you feel comfortable working with and that has the skills and experience you need for your business.
While digital marketing agencies offer a number of benefits, it can be difficult for businesses to find one that works with them. That's why we put together this guide to help you navigate the digital marketing agency landscape and find the right digital marketing partner for your business.