In the digital marketing world, it's a given that you should be using social media to promote your business and its products. However, it's not as simple as signing up for an account and then waiting for new customers to come streaming through your door. Social media is a complex network of platforms, all with their etiquette, subtle nuances, and preferred methods of interaction.
To leverage the power of social media as a marketing tool, you need to understand how each platform works and what kind of content they respond best to. Fortunately, we have been studying these things for years now and are happy to share some tips on how you can use Facebook effectively as part of your marketing strategy.
Facebook for Marketing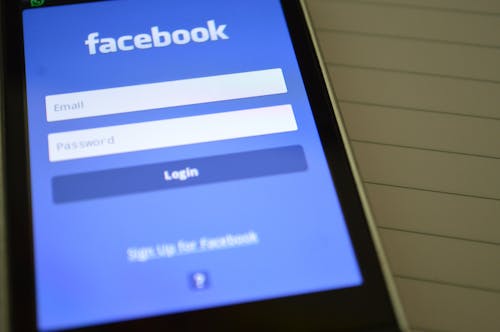 Social media is the best place to start when it comes to marketing your business, with the most popular platform being Facebook. This is where your customers are, so you need to be there too. Facebook users spend over 50 minutes on the site per day, so it's a great place to advertise your products or services to a highly engaged audience. You can engage with your audience by sending a private message on Facebook messenger.
To maximize the effectiveness of your advertising campaigns, you need to create a compelling ad image that will catch people's attention and draw them in. The image and the accompanying text should be clear and concise, and they should convey the value of your product or service in a way that resonates with your target audience.
How often do Facebook users engage with Facebook posts?
Facebook has stopped displaying social media users' feedback on the site. According to recently updated data from the tool in June 2021, most of the billion monthly active users only viewed one Facebook page per single day that the platform was used. Majority of the Facebook users access the app on mobile.
Despite this, Facebook has also gathered some reassuring information about how many people have liked individual posts on their page. The average global monthly active users aged 18+ had liked an average of 11 Facebook posts during that time and left an average of 5 comments on Facebook.
Tips on Using Facebook as Part of Marketing Strategy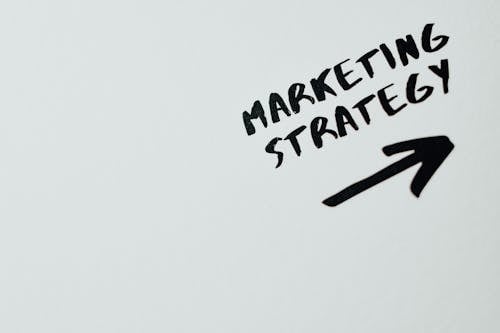 Facebook Marketers Know Your Audience Before You Start
Before you start posting ads and sharing links, images, and videos, you need to know who you are targeting and what they want to see. If you don't know your audience, you can't engage with them. The best way to find out who your customers are is to ask them.
Create polls on your page or groups to get an insight into what type of content your followers are interested in. This information will help you tailor your content to your customers' needs and wants. You can also use data mining tools like Facebook Audience Insight to gather some useful information about your target audiences, such as their age range, interests, and demographics.
Create Great Content
Creating great content is the most important part of Facebook marketing. All your content should be relevant to your target audience and engaging for them. The content you post on Facebook has to be of high enough quality that it is worth people's time, and you have to post frequently to build your audience. Posting 10 or more times per week on Facebook is recommended to see a steady increase in your followers. You can also post content on Facebook stories so many active Facebook users can see it.
The best types of content to post on Facebook include images, videos, live videos, links, polls, and status updates. Images and videos can be used to promote your products and services, re-engage old customers, and draw prospective customers to your Facebook pages. To create engaging images, you can use visual elements like bold colors, striking imagery, and eye-catching fonts.
Visuals are a great way to draw people to your page and help them remember your brand. With videos, you have more room to get your message across. Live videos are also a great way to engage with your audience or the daily active users and can help you build a loyal following.
Don't Forget Video Marketing
If you're thinking that only still images are worth your time on Facebook, you're sorely mistaken. Video marketing is the most effective way to engage with your audience, and Facebook is the perfect platform to do it. Facebook has recently reduced the amount of organic content on people's feeds and has been promoting videos over images, links, and articles.
Video marketing is not a new technique but has seen a boost in popularity due to the recent changes Facebook has made to its algorithm. There are many different types of video marketing campaigns to implement on Facebook. You can create product overviews, how-to videos, case studies, and interviews.
You can use Facebook Live to host regular Facebook video streams where you invite your customers and followers to ask questions, interact with you and your brand, and learn more about your products and services.
Facebook Live
Another great way to engage and build an audience on Facebook is to use Facebook Live. This feature allows you to engage with your audience in real time and gives people a behind-the-scenes look at what your brand does and what it's like to work for you. Facebook Live is a great way to build trust and a loyal following for your brand.
Facebook Live allows you to interact with your followers in a way that can't be replicated by other content types. You can host regular live streams where you invite customers and prospective followers to ask questions and discuss topics related to your business. You can also use Facebook Live to host special events like product launches, conferences, and workshops.
Establish and Maintain Presence with Ads
Once you have created a solid presence on Facebook and other social media platforms using great content and amazing visuals, you can start to build brand recognition with a Facebook ad. There are several different types of ads you can create and use on Facebook to promote your products and services to new customers and re-engage old ones. Targeted ads are the best place to start, as you can use a range of different targeting options to find the right customers for your product or service.
Carousel ads are a great way to showcase multiple products or services in one ad unit. Using an ad that features multiple products lets you increase your click-through rate (CTR) and get more people to click on your ad and visit your page. You can also use ads to host promotions or events and drive traffic to your website or landing page.
Branding and Awareness
To build your brand and get people talking about your products and services, you need to create a presence outside of Facebook as well as inside it. Facebook groups are a great way to interact with your customers and establish your brand.
Create a group that's related to your products or services and invite your customers to join and discuss topics related to your field of work. You can also create a Facebook page for your brand outside of the groups. Pages are great for creating awareness about your company and driving traffic to your website. You can also use your Facebook page to interact with customers and get feedback on your products and services.
Create Great Content to Build Your Audience
The most important part of Facebook marketing is creating great content that will appeal to your target audience. This way, you can build a loyal following of people who will be interested in your products and services and ready to spend money with your brand. To create great content that will appeal to your customers and potential customers, you need to know your audience.
You need to know what type of content they want to see and what they're interested in. You also need to know what they dislike and what doesn't appeal to them. Once you know all of these things, you can start creating content that will appeal to your customers and reel them in.
Paid Advertising on Facebook
Paid advertising on Facebook is a great way to boost the visibility of your posts and drive more traffic to your website. There are many types of paid ads you can create on Facebook. You can use regular link ads to drive traffic to your website and boost your conversion rate.
You can also use video ads to create brand awareness and promote your products and services with short, engaging video ads. If you want to promote your page, you can create page likes ads that will get new followers and help you build your brand.
Conclusion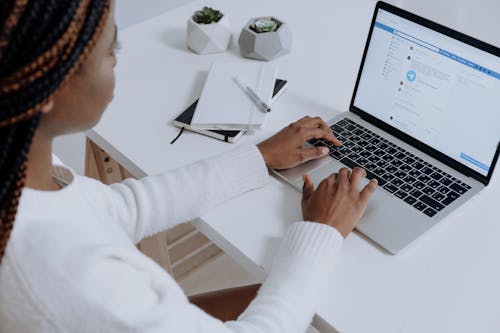 Social media is now one of the most popular ways to market your products and services, with Facebook being the most popular network. To succeed on Facebook as a marketer, you need to understand how the network works and what type of content your audience wants to see.
Once you have a good understanding of Facebook marketing, you can create a Facebook presence that will appeal to your customers and reel them in. Using the tips in this article, you can create engaging content that your audience will love and establish a brand that is recognizable and memorable.