Today's businesses thrive through online communities and groups. Not only can they help to promote your business and Facebook page, but they also provide a space for you to reach out to a wider audience. They also allow you to network with potential partners and clients while interacting directly with them. However, creating and managing a Facebook group requires constant attention.
If you want to keep your members engaged and informed, you need an active admin who understands how important their role is in keeping everything running smoothly. In this blog post, we'll show you how to make someone an admin in a Facebook group that keeps things organized so everyone has a great experience as well as stay informed of changes and new events.
What is Facebook Group Admin?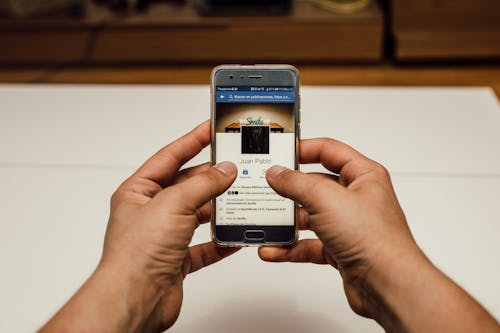 Facebook group admins are the people who are responsible for the members of a Facebook group. This can include deciding who gets access to the group, removing spammers, responding to group members, and much more. Among other responsibilities, they can add and remove admins and moderators and approve or deny membership requests.
The Facebook group admins also decide who will become an admin in the group. This means they have the power to give certain users admin rights and remove others from the same position. This is a useful feature because it means admins can set up the group to suit their specific needs. For example, you may want the admins to rotate every week so that everyone gets a chance to be involved.
How to Make an Admin in a Facebook Group
Step 1: Check if the Group Already Has Admins
Before you go ahead and make an admin, you'll need to make sure there isn't a person who has that role already. To do this, click on the "Admins" menu and see if there are any names listed on the screen. Click next to their name and select Cancel admin invite or Cancel moderator invite.
If there are no admins listed, then you'll need to go ahead and make one. If there are existing admins, you'll want to make sure to communicate with them about the group description and let them know how you plan to run it.
Step 2: Set Your Own Custom Rotations for Admin Shifts
Once you've set up the new admin in the group, you'll need to decide how you want to rotate the positions. You can set up the rotation so that different admins take charge on different days of the week. Another option is to rotate the admins according to a specific time of the day.
You can also set it up so that certain admins take over when specific events take place in the group. For example, you can make it so that one person takes over when someone posts a question. Another example is to make an admin responsible for removing spammers every hour.
Step 3: Add New Admins and Testers to the Group
Next, you'll want to add other admins and testers to the Facebook groups. Admins are the people who have full control over the group. They can kick out users, delete posts, move posts up and down the feed, and make changes to the button on edit Facebook group settings.
You may want to pick a couple of admins to help with the day-to-day activities of the group. These are testers. Their roles are to test new features and see if they work correctly as well as report bugs and make sure everything runs smoothly.
Responsibilities of an Admin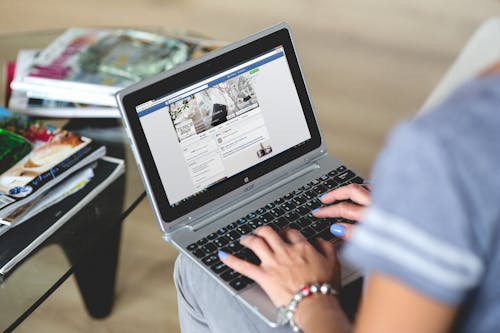 Keeping The Group Safe
In addition to making sure the private Facebook group runs smoothly, admins are also responsible for keeping the group safe. This means they need to protect the privacy of the members. They can do this by deleting any abusive posts as well as banning spammers. You can choose to feature a specific admin on your group's cover photo.
Admins also have the power to remove certain members from the group if they break the rules. They can also remove posts that break the rules and prevent new members from joining if necessary. This is done by moderation and setting the group to "secret."
Create Announcements
If you want to be an active admin or moderator and keep your members informed, you have to post regularly. New content will help to keep your Facebook group fresh and members coming back. You can post anything from links, images, and videos to polls and quizzes. You should also tailor these posts to your members.
For example, if you're in an entrepreneurship group, you should focus on sharing business articles. Getting to know your members and what they like will help you stay active as an admin. If there are popular posts among your members, you can also try to repost those.
Manage Group Settings
When you created the group you were given options for the group settings. You'll want to be sure you're using the appropriate settings for your group. You may be struggling to keep the conversation relevant. Another problem you may encounter is members' inability to find the information they need. You can solve both of these issues by changing your settings.
Create and Schedule New Posts
Now that you've decided what to post, the next step is to create the content. There are several types of posts you can use. For example, you can use educational posts to help members learn more about the topics they enjoy.
Promotional posts are great for letting your members know about new products or services. You can also use announcement posts to let members know when you've added new people to your group or when an event is coming up. Posting at the right times is important for engagement. You'll want to find out when your members are most likely to be online.
Reach Out to Brands for Collaboration
If you're in a Facebook group with a niche focus, many of your members are likely interested in similar brands and products. If you're an admin, you can reach out to these brands and ask them to sponsor an event or giveaway in your group.
You can also ask them to give advice to your members or create a coupon that your members can use. Having these brands interact with your members can help keep them engaged and provide a new source of revenue for the group.
Encourage Members to Follow Group Rules
Every Facebook group has rules, but you'll still encounter members who break them. If you don't want to ban members from your group, you can encourage them to follow the rules.
For example, if your group has a rule against spamming, you can politely let them know that they're breaking the rules. If someone continues to break the rules, you can put them on probation or remove them from the group.
Conclusion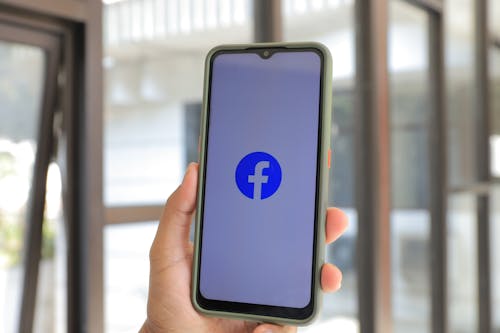 An active Facebook group is the perfect way to interact with both customers and potential clients. Not only does it help you to promote your business, but it also provides a place for members to ask questions and share advice with each other.
However, it takes time to maintain such a group, which is why it's important to make an admin. If you follow the steps outlined in this blog post, you'll be able to make an admin in a Facebook group and take on this important responsibility.