People spend more time on Facebook than on any other app. It's also the second-most-visited website in the world. This means millions of users are active on relevant Facebook groups every day — many of them being members of niche communities and interests focused on everything from photography to travel, gaming, and more.
If you have a business or product you want to promote to these savvy users, it's worth your time to learn how to post in a Facebook group. Whether you have an established brand, new business venture, or some other type of organization that requires branding and marketing, there are several additional opportunities for growing your presence among social media users. They might be interested in what you have to offer — especially if you're looking for ways to connect with them online. The first step is getting started with Facebook groups. Read on for the details!
What is a Facebook Group?
A Facebook group is a community for people interested in a specific topic, or who have a specific interest. Groups are used to share content, ask questions, and engage in discussions with others who share a similar interest. There are many different types of groups on Facebook, ranging from large general interest groups to niche communities on niche topics.
Users can sign up to join any group relevant to their interests, interests of those in their network, or the businesses they follow. Facebook groups are often used to connect with people who would otherwise be out of reach.
If you run a small business and can't afford to advertise on Facebook, you can still create a Facebook group and invite people to join. Those who have an interest in what you have to offer will appreciate the opportunity to connect with others who have the same interests and concerns.
Benefits of Using Facebook Groups for Marketing
There are several benefits to using Facebook groups for marketing your business. The first thing to understand is that despite popular belief, not every Facebook Group is created equally.
The moderation and engagement levels of each group vary greatly, which means that finding the right group for you is key to achieving positive results from your efforts. Here are some of the most important benefits of using Facebook groups for marketing:
Exposure
There are millions of Facebook group users from around the world. This means you could be exposing your brand to millions of potential customers — without spending any money. All you need to do is learn how to get your posts seen by the right people.
Reach
Facebook groups are designed with a specific purpose: to connect people around a specific topic or interest. This means that, when using Facebook groups for marketing, you're likely to severaler of people who are interested in your product or brand.
Engagement
One of the biggest benefits of using Facebook groups for marketing is that you're likely to engage with people who have a genuine interest in what you have to offer. This means that, once you've established a relationship with these potential customers, they're more likely to buy from you in the future.
How to Find the Right Group to Post In?
When you've chosen a topic or product to promote, the first thing you'll want to do is find relevant groups to post in. This process can be a little tricky, so it's important to understand what you're looking for as you enter the search bar.
Here are some tips for finding the right group on Facebook to post in:
Start With a Basic Search
If you're new to Facebook groups, the search bar is your friend. Simply enter your topic, and you should be given a few basic search results. From there, you can narrow your search to specific groups, and determine which ones are worth your time.
Use the "Topics" Filter
If you're still having trouble finding the right group, try using the "Topics" filter. You may not find the perfect group right away, but you'll at least have a better idea of which groups are worth your time.
Look for Groups With Abundant Activity
While it's tempting to join and post in groups with thousands of members, you'll want to avoid these. Instead, look for groups where activity is still high, but there aren't thousands of posts cluttering up the feed.
The Anatomy of a Successful Facebook Group Post
There are a few components of a successful Facebook group post. If you want your efforts to be rewarded with likes, comments, and new followers, you'll need to be sure that you're following these guidelines. Here are some important tips for crafting a successful Facebook group post:
Include a Call-To-Action
The goal of every Facebook group post isn't just to spark a conversation. Instead, you're looking to get existing members to take action. This could be anything from clicking on a link in your bio to signing up for your email list.
Use a Catchy Headline
There are thousands of posts in every Facebook group. This means, if you want to stand out, you'll need to make a strong first impression, with a catchy headline. A good headline should be attention-grabbing and draw in readers who are interested in your post.
Be Genuine
No one likes someone who only posts links to their website. This means that, while your posts should include a call-to-action, they also need to be genuine. If you genuinely care about the topic you're posting about, this will shine through, and others will appreciate it.
Post Relevant Content
Nothing is more frustrating for people than seeing a post that doesn't relate to the group or topic at hand. Be sure to post relevant content, or you risk getting banned from the group.
Don't Spam
Just because you have a Facebook group, doesn't mean you should be posting to it 2This this is a great way to get yourself kicked out of the group. Instead, post at least once a day, and try to avoid spammers who post several times a day at all costs.
Be Consistent
If you want your Facebook group posts to be successful, you need to be consistent. This means you should post at the same time each day, and be sure to post on the same day each week.
How to Post in a Facebook Group
Now that you've found a group you'd like to post in and know how to craft a successful post, you're ready to post in the group. If you're new to the group, you may want to lurk for a few days, or even weeks, before posting anything. This will allow you to get a feel for the culture of the group, as well as see what types of posts are most successful.
Here's how to post in a Facebook group:
Read the Rules
Every Facebook group has its own set of rules, and they're usually in the first few posts you see upon joining. Be sure to read these rules, and follow them to the letter. If you don't, you risk getting banned from the group, which means you'll lose your one opportunity to spread your brand to this group of people.
Choose Your Target Group
Before you hit the "post" button, you'll want to ensure you're posting your content to the right group. Make sure you're posting to a group where your potential customers are and that you're following the rules for the group.
You can create a welcome post or warm welcome message once and pin it to the Announcements section of your Facebook group. You have to be a Facebook group admin to be able to create welcome posts in a Facebook group. To create this post, select Groups from your news feed. Compose a personal message then click "Post".
The new Facebook group members will see the Facebook group welcome post once they visit the group. This will allow all the new members feel valued.
Write a Catchy Headline
When you're posting in a Facebook group, you'll want to grab the attention of the group members with a catchy headline. You'll want to make sure your headline is tailored to the group and that it makes the reader want to click "Continue." Sometimes members join a Facebook group because of this.
Write a Short Description
Your description should be short and sweet. You'll want to make sure you include relevant keywords and phrases that your readers are searching for, as well as a link to your website or the product page.
Post and Promote
Once you've written your post, hit "post" and let the rest take care of itself. You can use Facebook's "boost" feature to pay to have your post shown to a wider audience.
Conclusion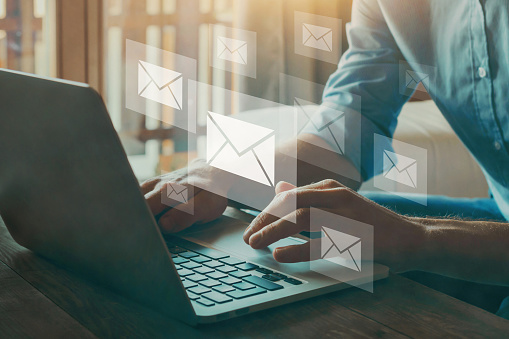 Posting in Facebook groups is an easy way to boost your presence while also giving back to the people in your industry. Once you find relevant groups and post in them, you'll begin to build a following on Facebook while also growing your brand. With all these benefits, it's easy to see why so many marketers recommend posting in relevant Facebook groups.
Now that you know how to post in a Facebook group, you can grow your brand, reach new audiences, and build relationships with people you might not have otherwise reached.