Creating a Facebook group can be an excellent way to give your brand more visibility and drive more traffic to other social media channels, like Instagram.
A Facebook group also gives you another opportunity to interact with your followers and provide them with something new. Unfortunately, many businesses seem reluctant when it comes to creating their own group.
They believe that this is something complicated and reserved for influencers or people with a certain status online. But nothing could be further from the truth!
Once you know which type of group is best for your business, creating one can be quite simple. In this article, we'll show you exactly how to do it.
What is a Facebook Group?
A Facebook Group is a collection of people who have joined together in order to discuss a certain topic or share a common interest. It's like having your own forum, but with more visibility and accessibility. Whenever you create a successful Facebook group, you can invite people to join.
If people accept your request, they will then be part of your group and be able to see everything that happens there. New group members will have the ability to see all the Facebook group posts, group rules and they can have a personal and meaningful conversation.
You can also create a closed group, which means that people can see the name of the group, but they can't see what goes on inside. You can also make a secret Facebook group, which means it doesn't appear in search results on Facebook at all.
A Facebook group is a space where old members and new members can interact with one another, ask questions and share feedback about your brand or products. It's a great place for you to share blog post and host polls or discussions about other Facebook groups.
Why should you create a Facebook group?
Communities, especially Facebook groups, are places where conversations happen. And when those conversations are happening around your brand, products, and services, Facebook users are more likely to engage and become customers.
Facebook groups are a great way to establish a community around your brand. People want to be part of something, and a group is a great way for them to do that. Facebook groups can be especially helpful for businesses that rely on recurring purchases.
Things like Clubs or Subscription services can benefit greatly from having their own group. You can use the group to interact with your customers, answer their questions and build trust and loyalty.
How to Create a Facebook Group?
In order to create a Facebook group, you'll first need to visit your Facebook page, click on the "Create Group" button, and then choose a name for your group. Finally, click "Create" and your group will be live! But before you create your own, you need to decide which type of group and how many Facebook groups are best for your business.
How to Grow a Facebook Group
You can attract people to your group in a lot of different ways. The goal is to find the best way possible that suits your business and your target audience. Each Facebook group has its own purpose and will attract a different type of person.
It's important to have a good idea of the type of person you want in your group before you start promoting it. Here are some tips on how to grow your Facebook group and other social media platforms.
Promote Your Facebook Groups to the Right Audience
When you start promoting your Facebook group, it's important to know who you're trying to attract. This will help you decide where to post about your group and what language to use when promoting it. When promoting your group, you want to target the type of people who would be interested in joining and interacting with your brand.
You want to look for the type of person who would like the content you post on your other social media channels. Let's say for example you sell beauty products. You've identified that you want to attract more women to your group. You can promote your group to women who would most likely be interested in joining your group.
Engage With Your Group Members on a Daily Basis
If you want your group members to remain engaged, you need to be present. This doesn't just go for your Facebook group, but for any social media channel, you have a presence. There should be a specific time each day when you try to engage with your Facebook group members. Whether it's at the beginning or the end of the day, it doesn't matter.
You may want to consider setting an alarm on your phone to remind you to check in on your group. This helps ensure that you don't forget to engage with your members.
Use Ads to Grow Your Facebook Group and Facebook Page
Ads are a great way to promote your Facebook group. They are simple and easy to set up and can be used on a daily basis. There are a few things to remember when promoting your group with ads.
You want to make sure that your targeting is correct and that you're using the best possible ad type for your group. You want your ads to stand out. After all, you're competing with other businesses trying to get more members. You also want to be sure that your ads are attracting the right type of person.
Make Valuable Content
One of the best ways to attract more people to your Facebook group is to make sure that the content you post inside the group is valuable. Well-thought-out and relevant topics are essential. You want to make sure your group members have a place to ask questions, learn more about your products/services and feel connected to one another. The key to getting your Facebook group noticed is to post content that's genuinely interesting to your customers.
It's important to make your group members feel welcome and appreciated. This will only encourage them to come back for more. When you're creating content for your Facebook group, you want to make sure that it's something that will be valuable to your members. You also want to make sure that it's not something that will be found on any other social media channel.
Benefits of Having a Facebook Group
Driving Traffic to Your Website
Creating a Facebook group can help drive more traffic to your website. You can encourage your members to click the "Visit Website" link that's in each post.
Getting More Engagement
Engagement is key if you want your page to rank highly in the News Feed. Having your own Facebook group can help you boost engagement by having a place where people can discuss your brand with one another.
Increasing Brand Awareness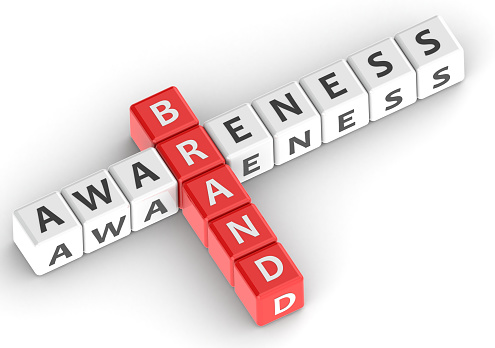 Having your own Facebook group can also help increase brand awareness. Members can share your group with their friends and invite them to join, which can help bring in new followers.
Building Trust
Another excellent way to build trust with your customers is to host a Facebook live event. This is a great opportunity for you to interact with your followers and show them that you're human.
Conclusion
Creating a Facebook group is a great way to interact with your customers and build your brand. It's also an excellent way to drive more traffic to your site and increase brand awareness. The best way to start is by creating a public group and then driving traffic to it by using paid advertising. You can also invite your email list to join the Facebook group.
Once you have enough members, you can begin to foster a discussion and really engage with your followers. If you need an extra boost in engagement and brand awareness, creating a Facebook group is the best way to do that.