What's the best way to increase your Facebook engagement? Post more frequently, of course. Well, that and respond to every single comment that you get. However, no one has time for that — not just because it's "no one's job." It's also because frequent posting, while good for engagement in general, is a double-edged sword when it comes to Facebook.
Every post is another opportunity for people to see something they don't care about and therefore ignore. These tips will help you give your followers more reasons to like and share your posts. In this article, we will review the various ways to boost Facebook engagement.
What is Facebook Engagement?
Engagement on Facebook is defined by the number of "interactions" that a post receives. Interactions can be anything from a like, comment, or clicking on a link. So, the more interactions that a post gets within a certain period of time, the higher the engagement rate will be.
The higher the engagement rate, the more likely Facebook is to show that post to more people. If a post gets too many interactions, it might get shown to the target audience, causing it to show up in a lot of news feeds.
Although the Facebook algorithm is intricate and technical, we know that the greater the Facebook engagement on a blog post, the greater the likelihood that Facebook will show that blog post and subsequent Facebook content to more people.
Tips to Increase Facebook Posts Engagement
Use Stories
Stories, like live videos, have the inherent ability to keep Facebook users engaged. The auto-play format, coupled with large text and the option to "rewind" to catch something you missed, makes viewing a story a more active process than scrolling through a feed.
If you have the resources to produce a regular live show, that's even better. If not, you can still create "stories" with the help of an app like Picsart or Animoto. These simple tools let you quickly create slideshows full of photos and video clips. Add in some text and you've got yourself a casual story.
Post Consistently on Facebook Pages at the Right Time
Posting on a regular schedule might seem like a given, but it's important to remember that everyone else is following the same rules. If you try to post at the same time every day, your content might end up competing with your followers' posts — not to mention all the other brands fighting for attention.
If your Facebook page fans are mostly in the U.S. or Western Europe, you're probably better off posting in the morning. However, if you have a lot of followers in Asia or South America, the afternoon is your best bet. If you're not sure what time is best for your audience, try manually scheduling a few interactive Facebook posts at various times of the day and see which gets the highest engagement. You can also use Facebook Page Insights, it provides a lot of information about your target audience.
Run a Contest to Increase Engagement on Facebook Page
Contests are a tried and true way to get more likes, retweets, and shares. However, they're also a great way to get more engagement on Facebook. Contests are a great way to get new followers excited about your brand.
They're also a great way to get your current followers involved. For instance, you can ask your followers to share a post related to your brand. If someone shares your post, they can then tag a friend in a comment. Whoever is tagged then has to like and share the original post.
Use Facebook Messenger for Advertising
Using Facebook ads to generate more likes is nothing new. However, you can also use Facebook ads to increase Facebook engagement. What's more, unlike boosting a Facebook post, you can control the specific message that you're sending to your followers and Facebook groups. For instance, you can create an ad that prompts your followers to reply to a question.
If they ask you to, you can use the Messenger reply to send the follower or Facebook group a coupon or some other reward. This is especially effective if you are trying to increase engagement on posts related to a timely event. For example, you could run an ad that sends a poll question about the Super Bowl right as the Super Bowl season starts.
Avoid Using Too Much Engagement Bait
Engagement bait is exactly what it sounds like. It's a post that uses an enticing picture or headline to hook your followers and get them to engage with the post. These posts can be very effective, but you have to remember that your followers are human. And if you use engagement bait too much, your followers might stop taking the bait. This is especially true if your engagement bait posts aren't relevant to your brand.
You can avoid using too much engagement bait by using a few posts per month. And make sure that your engagement bait isn't misleading. Always deliver on the promise of your posts' images or headlines. You should also check your Facebook Insights at least once a month and take note of the most engaging Facebook posts.
Create Bot Drip Campaigns for Messenger
If you're looking to build a rapport with your followers, the best way to do that is by engaging with them one-on-one. You can do this by initiating one-on-one conversations with people who engage with your Facebook post. However, this can be a lot of work. And while you should definitely respond to every single comment and like, it doesn't make sense to reply to every single person who liked or commented on every post. That's where drip campaigns come in.
With drip campaigns, you can schedule automatic messages to be sent to anyone who engages with your posts. For instance, you could use a drip campaign to automatically send a coupon to anyone who likes or comments on one of your posts.
Send Chat Blasts to Your Facebook Contacts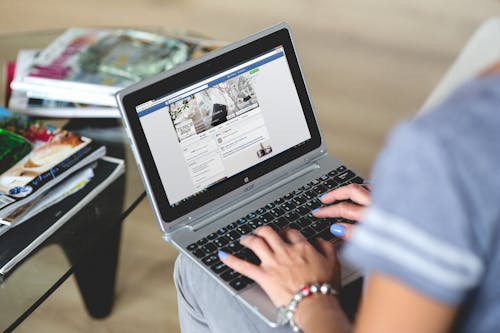 If you have a list of email contacts, you can send a blast to your contacts via Facebook Messenger to let them know that you're active on the platform and invite them to like your page.
If you have a large email list, this is a great way to quickly increase your Facebook page likes. However, make sure that you send the message at a time when your contacts are active. You don't want to send a message to someone at 2 a.m. and expect a response.
Try Posting More Videos
Instead of focusing on increasing engagement on your posts, you could focus on increasing your post views. By creating more video content and posting it to Facebook, you'll give your followers a reason to watch rather than click away. Plus, longer videos tend to have higher view rates than shorter posts.
You can create video content in a variety of ways. You can produce original video content, repurpose your written content, or conduct video interviews.
Focus On Fan-Centric Content
The best way to increase engagement is to make your posts more fan-centric. What does that mean? Well, posts that are focused on your followers, rather than your product, are generally more engaging. For instance, if you sell kitchen appliances, you might try writing posts about what meals are best for each appliance. Or you could write posts about different ways your appliances will change your daily life.
You can also try focusing on what your followers want from your brand. For example, if your followers want more coupons and deals, you can post about when you'll offer them next.
Final Thoughts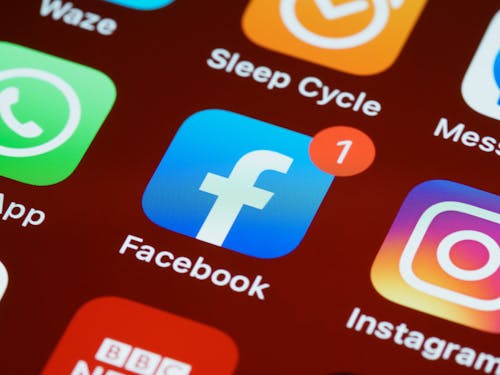 It's no secret that Facebook is an incredibly popular social media platform. But the platform is also great for business owners and marketers. As you become more successful, you may have more opportunities to connect with potential clients online.
It's also great for increasing brand engagement and boosting your sales. That said, you should take care when posting on Facebook. Your followers will reward you for great content by engaging with you and sharing your posts. The key to success on Facebook is consistency. When you post, put your best foot forward and make sure that you use the best video posts and pictures that your audience will love.