E-commerce has grown significantly, playing an essential role during the pandemic and ensuring people get their orders without leaving their homes. According to studies, the global  E-commerce market is expected to reach $5.55 trillion in 2022.
If you wish to capitalize on this growing and thriving industry by selling on either FB or Kijiji, you'll need a clear understanding of both platforms. In addition, choosing the right website to set up your virtual store allows for utmost dedication, consistency, and success.
For this reason, this article aims to compare Kijiji vs. Facebook Marketplace, showing you which platform is worth your while and most beneficial.
Understanding Kijiji and Facebook Market place
Creating a conclusion on any comparison is impossible without adequately understanding both elements of the topic. Therefore, this section aims to review Kijiji and Facebook Marketplace comprehensively.
Let's find out all about Kijiji
Kijiji is an online marketplace designed for sellers to advertise their products and connect with buyers with little to no hassle. It's a product of eBay, produced in 2005 but is only available in Canada.
While this geographical restriction means you have less reach to a global audience, you have a strong audience that already understands and values the  site. This fact is also validated by the many consistently visiting the app, precisely 42.7 million monthly visits as of 2022.
Kijiji is free to use, and Canadians use the platform primarily to find, buy and sell used items locally. There's also no cost for selling items here, unlike Craigslist, as you can freely post ads for items like furniture, cars, job posts, and even houses.
Ultimately, this website is Canada's  site for building an online store and listing items. As well, it's locally focused, making it more likely to attract Canadians who purchase used items quickly without worrying about additional shipping costs and time.
Advantages of Using Kijiji
Similar to other sites like Craigslist, eBay, and Amazon, Kijiji comes with many benefits for sellers. These advantages make it a worthwhile competitor in the  E-commerce space.
Nevertheless, the advantages of using the site include:
Vast Categories
Your online store may have an inventory consisting of unique items, and fortunately, Kijiji doesn't limit lifting such products. You can trade anything if your account doesn't trade things considered illegal by the Canadian government.
These Kijiji listings are vast and can include vehicles, jobs, toys, furniture, and clothes. Also, starting a business doesn't take much since you must be at least 16 years old to begin posting ads on the website.
Nevertheless, listing desired items is hassle-free since there isn't a strict limit on listing categories.
User-friendly Interface
Irrespective of how revolutionary a platform's features are, they are worthless without an interface that's easy to use. Fortunately, Kijiji handles this factor well.
Kijiji has an intuitive interface that's easy to navigate; every area is labeled appropriately, from houses to electronics, cars, and pets. Furthermore, buyers can search for items with filters based on price range, item type, and more.
As for sellers, posting ads is an intuitive and stress-free process since everything is identified with icons and specific descriptions. It's an easy and enjoyable ordeal.
Niche Audience
Kijiji is only available in Canada, meaning you're selling to Canadians who already understand the value the platform brings. While this fact removes you from the global market, you have access to a prepared audience.
Statistics show that one in three Canadians use Kijiji to buy stuff, giving you precisely 42.7 million people to view the listing posted. Therefore, posting a Kijiji ad is worthwhile.
Easy to List Ads
Kijiji has a vast list of categories for your products, allowing you to trade without limitation. Furthermore, posting these ads isn't a hassle as Kijiji offers free ads that appear on your label and the entire site without attracting any money.
It's worth mentioning that some Kijiji categories require a fee to list stuff on them; however, the amount is small and only needs to be paid once per month.
Once your Kijiji ad is live on your account and the main website, you can begin receiving calls and requests from local buyers immediately.
Ultimately, Kijiji is an impressive website for entrepreneurs to sell stuff online. Canadians widely use it, don't restrict sold items, and require almost no financial compensation for posting Kijiji ads. So it's a worthwhile competitor.
What about Facebook Marketplace
On the other hand, there's the FB marketplace, an online platform owned by Facebook for buying and selling stuff online. It was inspired by Facebook users who traded on the platform's groups.
The platform is built like a typical Facebook group for user-friendly interaction and incorporates the option to list stuff for sale. People on FB also have the option to mark items as sold and search for products to buy.
The site's interface offers complete shop-like features that direct users to stuff they wish to buy or sell. However, it's also worth mentioning that, unlike other  E-commerce platforms, the platform does not facilitate transactions.
Essentially, it provides a platform for sellers and customers to meet and trade stuff without interfering with price, shipping, and other factors. Therefore, both seller and buyer must agree on a means of transaction to sell items.
Advantages of Using Facebook Marketplace
Like Craigslist, Kijiji, eBay, and other  E-commerce platforms, Facebook offers many benefits to businesses and individuals looking to establish a side hustle. This section goes over the advantages it presents to Facebook users.
Global Marketplace
Facebook is the biggest social media platform with the highest monthly users reaching almost three billion. This fact means you're exposed to more potential buyers on the FB marketplace, increasing your success rate significantly.
Furthermore, you can access users who aren't scrolling through the Marketplace to buy stuff. Instead, people browsing through Facebook can see your product and proceed to your account for more information.
Your chances of selling fast and making quick money are higher on the site, thanks to the number of users.
Access to Different Marketing Tools
Your business needs good marketing tools to communicate its offerings to more people. Fortunately, Facebook Marketplace has all the promotional tools necessary to create awareness for the stuff you sell.
Besides creating awareness, some of these tools help make a memorable customer experience like marketing automation tools. These create replies to users' inquiries and provide answers to popular questions when you're not available.
Essentially, the site ensures you're not alone in your  E-commerce journey and provides the necessary elements to succeed.
No Charges or Fees
One of the best parts of creating a seller account on the site is the absence of fees. In other words, FB doesn't require a person to meet a price to post product listings or for account opening, sales, and other hidden fees other platforms charge.
This option allows retailers to maximize their profit on products sold and get total value from being an online retailer. The only cost you'll incur while being on the platform is the one spent on marketing.
Whether you're there to make quick cash on a few things or fully establish your business, it ensures you get the most out of your efforts.
Easy to Use 
Facebook has multiple apps that make selling on the marketplace even more accessible. The main app makes creating a listing simple, fast, and intuitive; all needed is the product category name, photos, description, title, and price.
After creating your Facebook account and advertising your products, you can monitor everything on the Facebook app. Messenger is also an instant messaging app integrated into Facebook for accessible communication with potential buyers who have inquiries about your product.
Thanks to the intuitive interface, operating a virtual store on the Marketplace and communicating with a buyer requires little to no effort.
In the end, selling stuff on the Facebook marketplace is commercially a more brilliant option due to its competitive advantage. Retailers can reach a wider audience, trade without additional costs, and set up shop within minutes. It's a pleasant experience.
Differences Between Kijiji and Fb Marketplace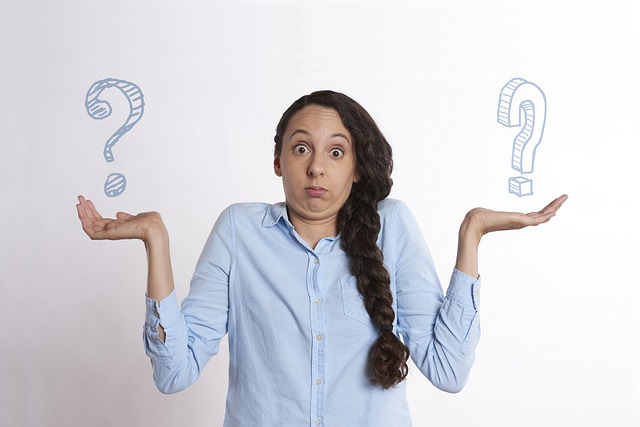 Now that we understand both platforms and their value, the next face is comparing Kijiji and FB marketplace; which one is best for sellers?
Monthly Users
Kijiji currently has 42.7 million monthly users, which is nothing compared to the overwhelming 2.936 billion on the Facebook marketplace. As a result, this size is a good indicator of the app's popularity, relevance, and ability to deliver on its promises.
In this case, Facebook dominated the market as its number of active monthly users exposes you to more potential  customers, thereby raising your chances of success.
Product Categories
One significant difference between Kijiji vs. FB marketplace is the types of items you're permitted to sell. The Facebook marketplace has a short list of stuff you can sell; unfortunately, this doesn't include services and digital products.
On the other hand, Kijiji barely has limits on things users can buy and sell on the platform or the asking price. As long as the items aren't considered illegal in Canada, you can list them on your Kijiji account and start selling. These items can be as little as toys and clothes to complex ones like houses and cars.
Selling Niche Items 
Both platforms are frequently visited by Canadians that search for used stuff to buy at an affordable price. However, Kijiji and Facebook are famous for selling different things; for example, FB marketplace is known for selling furniture, clothes, toys, and jewelry.
On the other hand, complex items like services, digital products, jobs, and houses are sold in Kijiji. In this case, it's best to research and discover whether your offering will sell fast on Kijiji or FB Marketplace.
Seller Fees
Most E-commerce platforms have a list of fees people must pay to continue trading on their platform. However, Kijiji and FB are different in this case. Essentially, FB Marketplace has no fees sellers need to pay.
The place demands no charges for showing items, trading, or opening an account; you can build your virtual store and begin selling without restrictions.
On the other hand, Kijiji doesn't charge a fee for many of its categories; however, some products attract a minor charge for posting ads. Fortunately, the cost is mild and can be considered free compared to what Spotify and Amazon require.
Final Thoughts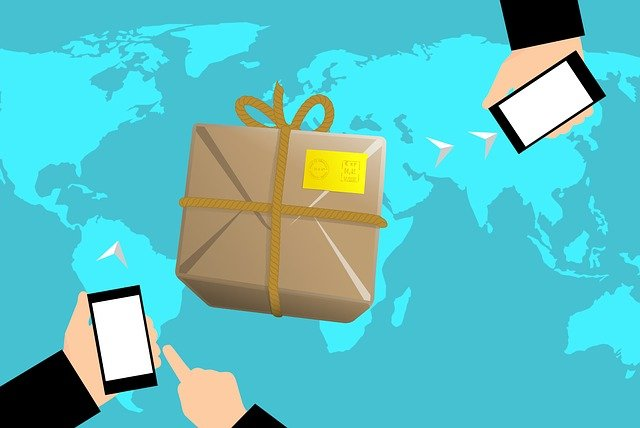 FB market place and Kijiji are excellent places for aspiring entrepreneurs to begin their journey in  E-commerce. They offer impressive benefits worth considering, and both offer advantages not present in the other.
Therefore, the best option depends on your preference and the stuff you wish to sell. Fortunately, this article provides sufficient facts on Kijiji and FB Marketplace to make an informed decision.