Facebook is one of the world's most popular social media platforms, with over 2.9 billion monthly global users as of 2021. This massive customer base makes the Facebook Marketplace an E-commerce section worth exploring for enthusiastic online entrepreneurs.
Facebook is now attracting more and more of eBay sellers who sell generic brands, watches categories, fashion jewelry and mobile phone. Ebay offers great customer service and the ability to ship items sold from the eBay sellers but it Facebook Marketplace has a growing number of product categories with increasing international sales. If you are selling items on ebay, you may want to try selling popular brands which sell on eBay and sell them on Facebook.
Additionally, the Facebook Marketplace is worthwhile thanks to its easy-to-use interface, which makes it almost easier than selling items on other platforms. This factor allows merchants to sell various items from clothing to furniture, making it great for starting a side or full-time hustle.
Before joining the Facebook Marketplace, it's worth considering the best-selling products. This gives you a clearer perspective on what products are worth your time or should be avoided.
Fortunately, this comprehensive article aims to shed more on the top selling items on the Facebook marketplace, helping begin your eCommerce business whether you're new or from another marketplace.
Top selling items on Facebook Marketplace
There's very little limit on selling products on the Facebook marketplace; you can offer various items without hassle. However, some categories sell better than others, and if your goal is primarily geared towards making a profit, consider the options listed below.
Furniture

Furniture flies off the virtual shell on the Facebook marketplace and is currently in Facebook's best-selling category. This ranking is due to the low prices people sell these items as they're commonly flipped by online looking to make a quick profit.
People also prefer purchasing furniture from Facebook Marketplace because it's an excellent alternative to buying used pieces. Ultimately, this category is popular for having used, cheap, high-quality products for sale.
You can sell furniture of varying sizes, from coffee tables to used sofas; there's always someone willing to buy them.
Some furniture pieces you could sell on your Facebook online store include:
Dining sets
Beds
Couches
Stools
Garden furniture
Chairs
Collectible items
Side tables
Bookshelves
Dressers
Therefore, if you wish to begin an online store on the Facebook marketplace, consider selling furniture; it's one of those tried-and-true categories with high online sales on Facebook.
Clothes and Accessories

Apparels from the beauty category like shoes, clothes, and accessories are among the top selling items on the Facebook Marketplace as young shoppers search for inspiring and unique pieces for themselves or others.
Furthermore, the most sought-after fashion pieces are ones from high selling brands or, at least, designer brands. Trending products also sell well on the Facebook marketplace, like bags, shoes, necklaces, etc.
If you can get your hand on some appealing apparel, consider some of these top selling items:
You could sell:
Shoes
Jeans
Costs
Purses
Jackets
Sweaters
Tank tops
*Note: trading best-selling brands at a discount in accessories also helps.
Books

Bookworms visit Facebook Marketplace to find the best bargain prices for their favourite book genres. This is due to both platforms' popularity as excellent places to find used products still of excellent quality.
With this knowledge, you can capitalize on people's need for good books by selling products from your collection or sourcing from other financially sound options.
However, it's worth mentioning that this category isn't the most lucrative option since the profit earned per book sold won't be impressive. Therefore, you'll need to sell a lot of books to make substantial amounts of money.
If you have access to a collection of books you might never read again, consider putting them for sale on Facebook Marketplace. Also, while books don't provide a huge profit, college textbooks can garner a higher price.
Ultimately, books are among the top-selling items on the Facebook marketplace, so you can start your online store with either your collection of books or selling products from other sources.
Holiday Items

Statistics show that holidays positively affect businesses, with many experiencing a large portion of their online sales during these periods. The same applies to Facebook Marketplace; seasonal pieces are one of these platforms' top-selling products.
At specific times of the year, certain products receive more patronage than others, and you can take advantage of this increased demand. For example, during Christmas time, people visit the Facebook Marketplace for cheaper decorations.
Some of these holidays with a significant increase in online sales include:
Easter decorations
Thanksgiving decorations
Halloween decorations
Halloween costumes
Christmas decorations and clothing
It's also worth mentioning that other seasonal items associated with the holiday increase in demand, like snow shovels in winter and patio furniture in summer. So, consider expanding your inventory to contain other everyday items associated with the holiday.
Sports Equipment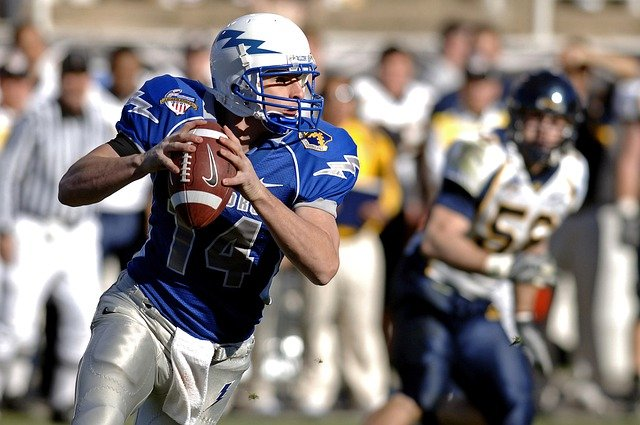 Football, basketball, golf, and other major sports are activities people participate in to stay in shape, socialize, or have fun. Since these enthusiastic individuals are looking for the best deal on gear for their favourite sport, you can make a profit by selling equipment.
If you have sports equipment that's no longer needed but is still in good shape, you can bring them to Facebook Marketplace.
Some sports and their sporting goods include:
Football (balls, helmets, practice jerseys, and pads)
Baseball (baseball bats, baseballs, and ball gloves)
Skateboarding (skateboards and protective equipment)
Golf (putters, golf balls, and iron & hybrid sets)
Basketball (basketballs and apparel)
Cycling (bikes and apparel) 
Aside from sporting goods, you can also trade fitness equipment in the same category, with items like weights, Elliptical machines, treadmills, resistance bands, and more. Again, since it's a marketplace, you can trade your old belongings for an above-average sales price and make a profit.
Give this category a try; it's easier than selling items on other platforms.
Tools

Facebook Marketplace's top selling items are popular because people want products of good quality but for a bargain price. The same applies to the tools category; these offerings fly off the shelf due to their low price, provided they're in good condition.
There's no direct limit on the type of tool being sold, allowing you to trade both small and power tools. However, online sellers recommend selling smaller tools in sets, bundles, or kits since it gets sold quickly.
On the other hand, power tools spend more time on the shelf; nevertheless, they bring significant profits once sold. Ultimately, people will visit the marketplace to search for second-hand tools at affordable prices.
If you have several such items, consider selling them in the FB marketplace, especially if you don't plan to use them again soon.
Consumer Electronics

Like selling items on other platforms, people are willing to buy second-hand electronics on Facebook, as long as they come in good shape. This can be your old TV, smartphone from a popular brand, Playstation, Xbox, computer, and anything of the sort.
You're more likely to sell products quickly if the electronic device is expensive or rare, whether untouched or used. It's valuable on the Facebook marketplace. The most important factor is ensuring the gadget being sold comes in good condition.
This category features the platform's top items because it's an easy way for other sellers to make a profit off their old technology or start a side hustle. For example, suppose you upgraded your iPhone from an iPhone 12 to 13. In that case, you can list the old model for sale and some money.
Here's a more extensive list of top selling products in this category:
Gaming PCs
Smartphones
Most popular cell phones
Cell phone accessories
TVs
Laptops
Pro audio equipment
Headphones
Desktop computers
Tablets
Smartwatches
In car iPhone holders
Video game consoles
Video games merchandise
*Note: Ensure to reset your device and erase any personal details before you start selling any items.
Kids Toys
Another high demand category on many eCommerce marketplaces, including Facebook, is kids' toys. Essentially, you can trade all kinds of toys at a discount price on the platform as they're commonly sought-after by people seeking to buy birthday or Christmas toys at lower prices
It's important to note that boxed toys have a high demand compared to items already out of the box. Nevertheless, used toys still sell well, whether they're collectible card games, toy vehicles, or movie character toys.
For better sales growth, opt for selling the toys in a bundle, especially toddler toys or plushies. Most people, especially parents, prefer buying in bulk, making it more commercially smart to sell in bulk, depending on the type of toy.
Other toy types like collectible card games, big toy vehicles, large play sets, and anything of the sort can be sold separately.
Conclusion
Ultimately, these top-selling items on the Facebook marketplace prove that you can sell almost anything on the platform and make a profit. This is great news for online entrepreneurs as it provides a platform to start selling quickly
You can make money trading top-selling products in either of the categories listed in this article. Alternatively, you can pick several niches and capitalize them.
Nevertheless, give these best-selling items a chance and begin your eCommerce journey through the Facebook Marketplace. As long as your products are clean, functional, have a reasonable fixed price, and in these top-selling brands, you will make a profit, plus shipping costs.