There are quite a number of Kijiji scams out there, and being skilled at recognizing fraud pays well. There are many ways to get taken advantage of if you just do not have your senses with you, from scam websites to false purchasers. If you included a phone number with your ad, the first stage is a very common reply from that number, or a text message if you used an email
The email probably includes a few numbers and is located at a less popular or unheard-of domain. Probably "do you still have it," "is this still available?" or "I'm interested in your stuff" will be the initial response. By maintaining their initial response short and basic, they make themselves much tougher to identify as a fraud later on.
They frequently choose an unremarkable name that sounds English-Canadian, or at least that's what they think it sounds like, but their use of terrible grammar, spelling and unusual diction betrays the fact that they're not quite the normal Canadians they pretend to be. Typically, if you receive a message text, they will ask you to email them.
Additionally, They will often discuss religion or god, use the word "blessed," make numerous allusions to how "serious" they are, or blather on about their work as missionaries, soldiers, activists for environmentalist groups, or any other position they believe would give them credibility. The capitalization will appear difficult, and the wording will frequently be weird as if it were written in a different language and then translated by google
Don't consent to any transactions that aren't in person while you're selling on a classified website, and avoid giving out personal details to internet strangers (except for what you need to tell the strangers to organize a meet-up).
Even though there are plenty of kind people in the Kijiji community who are just looking to save (or make) a little money on used products and services, you should always be alert when using the internet and keep an eye out for yourself.
Kijiji scam schemes you need to know
Phishing Emails
Phishing is when scammers pose as a reliable organization or individual in an attempt to get your information.
Typically, they're attempting to obtain your identity, financial information, or account login information.
If you get a phishing email, forward every dubious email and site as an attachment to phishing@kijiji.ca before immediately deleting the message
Money Scams
A Scam involving money is an attempt to persuade people to transfer money in exchange for nonexistent or fake goods.
The oldest kind of scam is this one.
Many people believe that this scam might only affect buyers, however, some of them can also affect sellers.
They can take many different forms, but they all exhibit the same warning signs:
Movement of conversations to another platform
This classified website is a secured platform. scammer frequently asks you to exit the site and contact them through a confidential site to get over the security measures.
Be cautious if they request that you send your response to their actual email rather than their camouflaged Kijiji email address.
Note: These requests may occasionally be pardoned, but it may be safe to move on if they only want to communicate via private email.
If they don't want to utilize the website messaging, ask them to speak to you directly on the phone.
An odd payment request
Scam artists require digital funds because they rarely interact in person. They can request that you transfer their money in a sketchy way. Favorite methods of money transfer include Western Union, MoneyGram, and others. Furthermore, they can ask you to pay using PayPal but insist that you select the Friends & Family setting, denying you any protection.
The majority of scams directed at consumers are straightforward, although there are two main categories:
Before you meet up, they request payment for the car.
They demand a deposit on a car you haven't seen.
Scams intended for sellers typically fall into one of three categories:
They insist that you ship the car to them before they pay you.
They send you a payment notification or receipt and ask you to send them some money before they receive the complete amount.
They ask you to transmit some of the money to a shipping firm after sending you a fake payment notification or receipt. They do not only advise you which method to utilize for the transfer but also which account number
How to Block Someone On Kijiji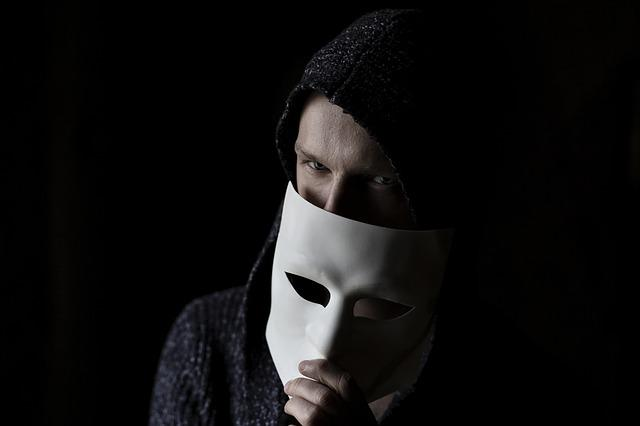 With the increasing number of members registering to buy or sell items on the website, there's always a high tendency of business mishaps or just plain online bullies whose priority is to stick their heads where they shouldn't. While these activities can be frustrating or rude, there are a few ways you can maintain things from getting heated up.
Blocking someone on Kijiji is one of the best ways to avoid scams and other related issues such as spam. You can always block a person from sending further messages or replying to your ads. Consequently, you will be unable to message that user or reply to their ads.
So, if you're growing increasingly frustrated by a certain user on the site Read on to find out more on how to go about blocking someone on the site.
Blocking other users on the website takes them off your path. It ensures you don't get in contact with their posts again unless unlocked. However, you may still be able to follow their profile and vice versa.
Steps to Block Someone On Kijiji?
Blocking a user on Kijiji is very easy, all you have to do is find your way to the app and tap the Hamburger icon on the main menu.
Next, select "My Messages" from the list, scroll down to your conversation with that user, and click on it to open up.
Once the conversation opens up, you will find three dots on the top right corner of your screen.
Click on the three dots and select "Block conversation." And that's it, that user is blocked.
What happens when someone gets blocked?
When you block a user on the site, they're restricted from replying to any of your messages or ads. The same applies to you. You will also not be able to reply to their messages or ads. However, a blocked user may still be able to see your listed ads but cannot reply to them or message you. Similarly, you can come in contact with ads listed by a blocked user but cannot reply to or message such a user.
How to Unblock Someone on Kijiji
With time, you may want a certain blocked user back into your ad and message space, you can always unblock them.
There are a few ways you can go about unblocking blocked users on the website. First off, you can head straight to their page and click on the unblock button next to the user's name. Or better still, you can unblock users on the site by using the unblock link sent to your E-mail after a block.
Note, once a user is added to the blocked list, you can always have them unblocked with the same button as long as the conversation hasn't expired, which usually lasts 60 days. Once conversations have expired, blocked users are permanently blocked.
How to Report an Account on Kijiji?
Notice a prohibited or duplicated item listed for sale? Or perhaps a listing looks like spam? Blocking a user with a suspicious ad is often not an option, given you've not had prior conversations with the person listing an ad. So here's what you can do instead. According to Kijiji's ad agreements, you can report a user's account and have them blocked or restricted from certain activities if their ad goes against the website's ad agreements.
Here's how to report an account on Kijiji
First, click on the ad listing. You'll find a list of options above the ad on the ad page. A Few options on there include marking the listing as a favorite, reporting (a red flag symbol) as well as the user's social handles.
What you want to do from here is click on the red flag and choose your reason for reporting their ad
These reasons are as shown below;
– This ad looks like a scam or is selling prohibited items
– This is a duplicate ad or looks like spam
– This ad is no longer relevant
– This ad is not categorized
– Other
Once you've selected your reason for flagging such a listing, you can go ahead and explain in detail your reason for reporting that ad on the "Tell us more" space provided.
Finally, provide your e-mail in the "Your e-mail" space and click on "Report Ad".
How to unblock your account On Kijiji?
There are a few reasons why your account may have been blocked on the website, most of which are tied to Kijiji's ad posting policy. For example, suppose you go against Kijiji's ad listing policy. In that case, you can be blocked for it which will restrict your activities on the platform, such as listing ads, and messaging, to mention a few.
Additionally, if another user has reported you on the site then that could be a reason why your account has been blocked.
A basic rule of thumb to go about unblocking your blocked account on Kijiji is to make a ticket (complaint) to Kijiji's Help Desk. Here are a few ways to go about clearing your account;
Chat
You can chat with Kijiji's help desk to find out why you were blocked and the steps to take to unblock your account.
E-mail
Or better still, e-mail Kijiji's help desk support.
Phone (for Business Accounts)
For Kijiji business accounts, you can contact Kijiji support which is available 24/7 to tender your complaints.
Does Kijiji have fake messages?
Scammers tend to become creative in finding new ways to connect to Kijiji users. They might send you fake messages disguised so you can listen to them.
They do so because responding via our response email system will prevent them from slipping under our notice, which is what they want to accomplish.
Please be aware that they might make an effort to pass for real by using local area codes to conceal themselves.
Texts will resemble this sample in both appearance and tone: "Am Interested in a Product, Send Me an email at jasonsamuel@gmail.com as I'm At Work."
Contact email addresses with a lot of numbers or gibberish should be avoided.
Additionally, the text itself could use odd punctuation and spelling.
FAQ
Why does Kijiji say a user is blocked?
All d ads violating ad rules are deemed unconstitutional on the website or otherwise prohibited. To that end, users whose behavior violates such agreements will be restricted from enjoying the benefits and services of Kijiji.
So, suppose a user is blocked. In that case, there's every tendency that such a user has faulted one or more Kijiji ad policies. Therefore, that user cannot display posts on the platform.
What happens when someone reports you on Kijiji?
When you report someone on Kijiji, Kijiji will have to review the person's profile or ads. If the seller's ads go against the community guidelines, the ad will be taken down automatically and the seller will be banned afterward.
What does a red flag mean on Kijiji?
Submitting an ad or response to an ad to our customer support team's attention is known as "Red flagging."
When you click the "report ad" link in the top right corner of any Kijiji ad, the following alternatives are displayed as possibilities for reporting the ad.
Flags do not automatically result in removals or bans. Since flags are examined by people, a false report will not have any negative consequences.