Are you in Canada? Have you been looking for a platform where to safely buy and sell goods and services, why don't you try Kijiji?
Canadians buy, sell, trade products and services, obtain employment, and establish local companies using the platform, Kijiji.
Through this amazing platform, Kijiji enables all Canadians to interact with one another, whether they are seeking a new laptop or an accessory related to it, a tailor to mend their clothes, or wants to get a job as a mechanic. Trade beyond the limit on Kijiji! and enjoy your experience.
Kijiji makes it simple and quick to post an advertisement or a business-related post. Make sure you are logged into your authorized Kijiji account by signing in using the Kijiji mobile app or by using the site then can start your business.
To make full use of your free advertising, use photographic listings as posting pictures on Kijiji is free, unlike newspapers or other sites. Using pictures on your ads can describe the ad utterly
As said before, posting ads on Kijiji is free but try not to exceed the limit. If you reach your limit, you will have to pay Kijiji listing fee for extra ads.
Why is Kijiji asking for a listing fee?
You can post a free ad on Kijiji but when you reach beyond the limit, you will be asked to pay a listing fee. Some folks may say "why pay for a listing fee when I can handle multiple accounts?" When you reach your limit, no need to panic, all you need to do is buy a listing fee for extra ads which lasts for 31 days.
Can you post free ads on Kijiji?
Yes, you can ! Kijiji allows you to post ads for free on its website but the number of free ads are limited and a different for each listing
How many ads can I post on Kijiji for free?
The number of free ads you can post depends solely on the category in which the ad falls. When you post an ad, the ad lasts 30 days before it expires. let's talk about the various categories on Kijiji.
Does Kijiji give refunds?
Any costs paid will not be returned if your ad was removed because it violated Kijiji policies or if you removed it yourself.
All costs paid for features on the website are non-refundable in conformity with the terms and conditions of the website.
Buy & Sell listing fees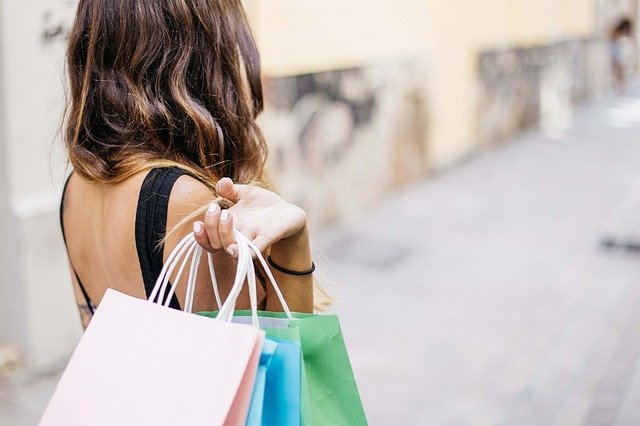 Kijiji has a limit to the free ads you have so Kijiji top-notch classifieds experience. Only active advertising is subject to this cap. You can post another free ad once you've taken down the first one. Here are some of the categories and their ad limits;
6 ads for Motorcycles

9 ads for Cam & Webcams

23 ads for clothing

10 ads for computer accessories

9 ads for electronics

9 ads for health & special needs

20 ads for home – indoor

8 ads for home -outdoor

18 ads for jewelry & watches

9 ads for musical instruments

9 ads for Sporting Goods exercises

14 ads for Tools

5 ads for TVs & Video 

13 ads for Video games & Consoles

10 ads for business and industrial 

10 ads for Furniture

6 ads for home appliances

10 ads for home renovation materials

9 ads for pet accessories

6 ads for Phones 

20 ads for Vehicle Parts &Accessories 

   Ads for Tires & Rims.
Services Listing fees
Unlike the buy & sell listing fee, Kijiji allows 2 free ads to be posted on its website under the service. Your advertising will have more room to shine by fewer repeating ads appearing in search results! For each of the following four exclusions, a listing fee is required:
Storage and Moving

Vehicle Services

Property Services

Legal and Financial Services
If posting in any service category than the four mentioned above, you can post 2 free ads in any combo of categories and try not to reach your limits. If you post in any of the four categories listed above, you must add a fee to every ad in that account.
Real Estate Listing fees
A listing fee must be paid by sellers who use Kijiji to publish a lot of advertisements related to real estate on the site.
Adding a listing fee to the real estate category will increase your advertising exposure and duration, you can reach your limit on the website, making the overall user experience cleaner and more productive.
It's advisable to also note the following ;
The maximum free listing quota of 2 ads cannot be exceeded by any combination of advertising submitted in the paid Real Estate categories Apartments & Condos for Rent, House Rentals, Short Term Rentals, or Commercial & Office Space for Rent.
The maximum free listing quota for ads posted in the Real Estate category Storage & Parking for Rent is 1 ad.
One unit should be posted for each advertisement
It is forbidden to advertise rental units across several accounts to avoid paying the listing fee, you might be banned from posting on Kijiji if caught. 
The complete house must be offered when posting an ad in the House Rentals category. Please utilize the Apartments & Condos for Rent category for renting out a component of the house (for example, a basement unit, main floor, or upper level). Please use the Room Rentals & Roommates category when renting out a single room.
Cars & Vehicles listing fees
When people from a home list more than two vehicles at once in any of the groupings, there are listing costs involved. Before a third ad is published, a listing fee will be asked for.
If you are registered dealer you mush pay the listing fee right away. But your ads will have a slightly different user interface that will include a link to your dealer page on Kijiji.
The category groups under cars and vehicles listing are; passenger vehicles like classic cars, heavy cars like boats & water crafts, and recreational cars. All these category groups have 2 ads-free
Job Listing fees.
Job opportunities are also posted on Kijiji that's to show you how amazing and helpful this platform can be. In other listings, the number of free ads is limited, you can't post beyond your limit.
Kijiji allows you to post one job listing if you are business that is hiring. This fee is assessed to people who list more than one advertisement from their home at once as well as to those who work as a listing professional business, employment agency, or recruiter.
Pets listing fees.
If you have been looking for a safe and legit platform where you can buy and sell pets, Kijiji got you covered. Kijiji works with prominent animal welfare agencies to detect and apprehend illegal pet sellers.
People posting about pets on Kijiji are required to pay a listing fee for each of the ads they post as of March 2014. This was set to reduce fraud, and spamming and to increase the visibility of ads under this category.
What are the Kijiji advertisement features?
Kijiji has made posting ads on its site so easy and understandable through the ad features but always remember that there is a limit to the number of free ads. Let's discuss them
Top Ad Feature
When you purchase a top ad feature on Kijiji, your ad will be placed in the top ad section which gets higher visibility.
If you want to make great sales on Kijiji, purchasing a top ad feature is recommended. The price of the top ad feature depends on the number of days you want your ad to be posted on the top ad page.
Bump Up Feature
This feature is essential when you have not made sales after posting an ad hours ago. When you purchase the bump-up feature, the date of your post is refreshed on the page which eventually places it at the top of the search results hence many views. 
When you purchase a Bump feature, the date is only reset, it won't expand the life of your ad. Additionally, the bump-up feature is for all sectors except one category, events, and garage since these categories are organized by the date of the event, not by the date the advertisement was posted.
Highlight Ad Feature
This is an amazing feature that will make your blue ad unique bringing more views which will help you make more sales. 
Sellers on Kijiji buy this ad feature to make them stand out from the crowd. However, your ad remains in the general listing and will disappear after one week.
Urgent, Featured & Reduced Banner
Sellers who are in a haste to sell or employers who are in urgent need of workers for a job make use of this ad feature. This feature helps your ads to stand out from the crowd because of their different looks.
Buyers mostly look for Urgent ads because they might get the goods or services at a lower price. Job seekers also go for these ads so they can get instant employment.
Homepage Gallery Feature
When you buy this 7-day feature, it upgrades your advertisement so that another copy can be posted on the Kijiji page ( homepage) for the greatest visibility
URL Feature
This feature is an amazing way to include additional information about goods or services. A job seeker can apply by pressing the URL feature wig
Price Drop Feature
As the name implies, this ad feature indicates on your ads that the price of your good or service has been reduced. This can bring clients to your post, everyone wants affordable goods. 
The red label on your post lasts for a week after which it disappears. This feature is available for all listings except for one category, the car & vehicle category. 
Conclusion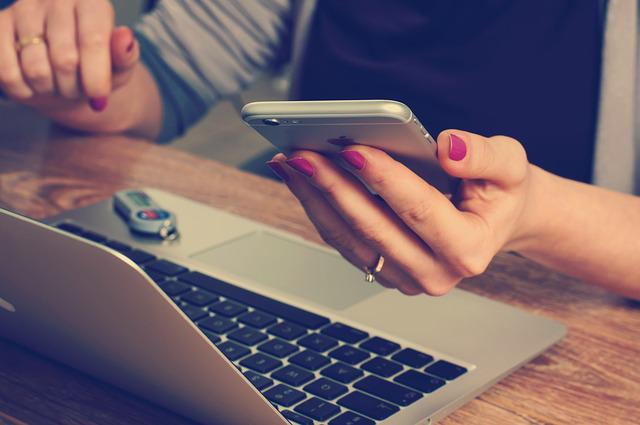 Kijiji is an amazing platform that unites buyers and sellers. You can buy and sell on Kijiji safely without being a victim of fraud. Kijiji has also made creating an account an easy task, all you need to do is create an account, fill in the online form, and boom! you are good to make a sale.
Then what are you waiting for to sign in on Kijiji? Posting ads on Kijiji is free of charge but there are also limits to posting at a certain time. You don't make payments on Kijiji using money, you either pay using a credit card or debit card.