With the increasing number of members registering to buy or sell items on Kijiji, there's always a high tendency of business mishaps or just plain online bullies sticking their heads where they shouldn't.
While these activities can be frustrating or rude, there are a few ways you can keep things from getting heated up.
Blocking someone on Kijiji is a great way to avoid further conversations or future occurrences.
You can permanently block a person from sending further messages or replying to your ads.
Consequently, you will be unable to message that user or reply to their ads.
So, are you growing increasingly frustrated by a certain user on Kijiji? Read on to find out more on how to go about blocking someone on Kijiji.
Why Would you Block someone?
Kijiji constitutes a large member base on its platform. At over 16 million members, it's easy to come across people trying to get on your nerve.
For example, Jimmy's got some stuff lying around his apartment collecting dust or just some clutter in the garage he has no use for.
So he decides it's time to get rid of it and, at the same time, make a few bucks off it. So jimmy puts up the item for sale on Kijiji, say an old refrigerator for $100.
Some potential buyers start messaging Jimmy a few hours later to haggle the price. This is normal for Kijiji buyers and other online classified ads platforms.
The prices are great. However, a certain buyer decides to be annoying by proposing a ridiculously low price of $10! It's going to put jimmy off.
Asides from this, People may have other reasons for blocking other users on Kijiji. For some, it could either be due to a rude reply, an inappropriate comment, or perhaps, a certain user getting on your nerve, just like in jimmy's case.
For others, just being difficult is already a red flag that needs to be put out. Whatever the case is, you can always decide to take on a preventive measure by reporting such a user. You can also hit the block button straight away.
Blocking other users on Kijiji takes them off your path. It ensures you don't get associated with their posts again unless unlocked. However, you may still be able to follow their profile and vice versa.
How to Block Someone On Kijiji?
Blocking a user on Kijiji is very easy; you must open up the Kijiji app and tap the Hamburger icon on the main menu.
Next, select "My Messages" from the list, scroll down to your conversation with that user, and click on it to open up.
Once the conversation opens up, you will find three dots on the top right corner of your screen.
Click on the three dots and select "Block conversation." And that's it; that user is blocked.
What happens when someone gets blocked?
When you block a user on Kijiji, they're restricted from replying to any of your messages or ads. The same applies to you. You will also not be able to reply to their messages or ads.
However, a blocked user may still be able to see your listed ads but cannot reply to them or message you. Similarly, you can see ads listed by a blocked user but cannot reply to or message such a user.
How to Unblock Someone on Kijiji
In a situation where you feel you should let a certain blocked user back into your ad and message space, you can always unblock them.
There are a few ways you can go about unblocking blocked users on Kijiji. First off, you can head straight to their page and click on the unblock button next to the user's name.
Or better still, you can unblock users on Kijiji by using the unblock link sent to your E-mail after a block.
Note, once a user is added to the blocked list, you can always have them unblocked with the same button as long as the conversation hasn't expired, which usually lasts 60 days.
Once conversations have expired, blocked users are permanently blocked.
How to Report an Account on Kijiji?
Notice a prohibited or duplicated item listed for sale? Or perhaps a listing looks like spam?
Blocking a user with a suspicious ad is often not an option, given you've not had prior conversations with the person listing an ad.
So here's what you can do instead. According to Kijiji's ad policies, you can report a user's account and have them blocked or restricted from certain activities if their ad goes against the Kijiji ad policies.
Here's how to report an account on Kijiji
First, click on the ad listing. You'll find a list of options above the ad on the ad page. A Few options on there include marking the listing as a favourite, reporting (a red flag symbol) as well as the user's social handles.
What you want to do from here is click on the red flag and choose your reason for reporting their ad:
These reasons are as shown below;
This ad looks like a scam or is selling prohibited items
This is a duplicate ad or looks like spam
This ad is no longer relevant
This ad is miscategorized
Other
Once you've selected your reason for flagging such a listing, you can explain in detail your reason for reporting that ad on the "Tell us more" space provided.
Finally, provide your e-mail in the "Your e-mail" space and click on "Report Ad."
How to know that you were blocked?
Figuring out that another user on Kijiji has blocked you can take anywhere from moments to a few hours.
First, you may notice that you cannot send messages to that user or respond to their ads. However, you may still be able to follow that user's profile.
On the other hand, if Kijiji blocks you, you will be unable to post ads on the platform and restricted from certain activities on the app.
How to unblock your account on Kijiji?
There are a few reasons why your account may have been blocked on Kijiji, most of which are tied to Kijiji's ad posting policy.
For example, suppose you go against Kijiji's ad listing policy. In that case, you can be blocked for it, which will restrict your activities on the platform, such as listing ads, and messaging, to mention a few.
Additionally, if you've been reported by another user on Kijiji, that could be why your account has been blocked.
A basic rule of thumb to unblocking your blocked account on Kijiji is to submit a ticket (complaint) to Kijiji's Help Desk. Here are a few ways to go about unblocking your Kijiji account;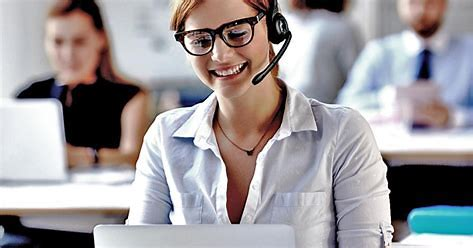 Chat
You can chat with Kijiji's help desk to find out why you were blocked and the steps to unblock your account.
E-mail
Or better still, e-mail Kijiji's help desk support.
Phone (for Business Accounts)
For Kijiji business accounts, you can contact Kijiji support which is available 24/7 to tender your complaints.
FAQ
Why does Kijiji say a user is blocked?
All ads violating Kijiji ad rules are deemed unconstitutional on the website or otherwise prohibited.
To that end, users whose behaviour violates such policies will be restricted from enjoying the benefits and services of Kijiji.
So, suppose Kijiji says a user is blocked. In that case, there's every tendency that such a user has faulted one or more Kijiji ad policies. Therefore, that user cannot display posts on Kijiji.
Can you report a Kijiji ad?
Yes, you can! Reporting misleading advertising helps keep Kijiji clean. Click on the red flag icon located in the left-hand corner.
Next, select the purpose in the Report menu. Finally, provide all necessary information for Kijiji's help desk to investigate a potential problem.
Can you recover deleted messages on Kijiji?
Messages on Kijiji can be accessed on the Kijiji app or through your valid E-mail. If, by any chance, a message gets deleted on the app, you can always access these messages from your valid E-mail.
Note that deleting messages takes them off the message panel immediately. Furthermore, a deleted conversation cannot be recovered after 60 days.
In Summary
Kijiji is a relatively useful platform for buying and selling stuff. However, you should remember that in as much as it can be all peaceful fun, rude comments or difficult conversations can have things going the wrong way.
While a great response to annoying buyers can be to ignore them, that can also be a bad idea as you won't be stopping their messages from coming in.
You can always delete previous messages if you ignore or report a frustrating user to Kijiji. Or better still, you can block them on the Kijiji app, so you never have to deal with their annoying messages or ads.
For the most part, this will help you control the number of negative dealings you have on the platform. Also, if you feel a certain user has changed, you can always unblock them again.