Of all the online classifieds or marketplaces in Canada, one name you're bound to hear wherever you go is Kijiji. Kijiji is the most popular online classifieds in Canada and draws more traffic than any of its competitors in their own country.
Thousands of Canadians use the platform daily to buy and sell stuff within their location from the comfort of their homes. Kijiji Canada is a platform that allows Canadians to buy and sell goods and services, find work, and build their local businesses.
One reason why Kijiji is so popular is that it allows users to post ads for free. So you can sell stuff and make money without paying a dime to Kijiji or anyone. All you need to do is sign up using your details and email.
What does Kijiji stand for?
The word Kijiji (pronounced key-gee-gee) is Swahili for "village." The company chose this name because it captures the essence of the website — a site where people can connect with others in their community and grow their local businesses.
Who started Kijiji?
Kijiji was founded by Janet Banister, although it wasn't officially known as Kijiji when it started. Janet Banister began entrepreneurship at a young age and later got a job at eBay. When Janet Banister wanted to bring her business back home so she could be close to her family.
And so she came up with an idea for online classifieds in Canada, what we now know today as Kijiji Canada. The platform was launched in 2005. Its headquarters is located in Toronto, Ontario.
Who runs Kijiji?
Though Ms. Banister created it, Kijiji has always been a classified group under eBay. So Kijiji is run and operated by eBay. In 2020, however, the website was acquired by Adevinta.
How Many Employees Does Kijiji Canada Ltd Have?
Kijiji Canada Ltd has approximately 200 employees. If you've to add up all of its global brands and marketplaces, however, there are over 6,000 employees at Kijiji.
Kijiji Canada ltd Contact Details
The official address for Kijiji Canada Ltd is 500 King Street W Suite 200, Toronto, Ontario, Canada.
Kijiji has a help desk to respond to customers who may have trouble using the company's online services. You can contact Kijiji via email, though for faster response, it's better to message them using the chat option. Employees at the Helpdesk address payment, account registration and deactivation issues, business advertising, ad-related problems, and so on.
How does Kijiji make money?
Being a website that allows users to sign up and post free ads, most people wonder how Kijiji makes its money. Most classified sites charge for registration or posting of ads, but Kijiji doesn't.
Well, there are several ways the company makes its money:
Seller listing fees: sellers placing ads on Kijiji are charged an insertion or listing fee, once they've exhausted their free ads. The amount charged depends on the type of listing, prices set by the seller, etc.
Fees For Promoted Visibility: Sellers who wish to increase their visibility in the marketplace are charged a fee.
Branded Advertising: Branded content, banner ads, full page and homepage ad takeovers, category pages, and other forms of special advertising all attract a fee.
Who is Kijiji's competitor?
Kijiji Canada is certainly the number one classified site in the country; however, on the international scene, there are several competitors. Here are the major ones:
eBay: A global platform, one of the top companies in the e-commerce industry that lets users buy and sell anything, eBay serves millions of people both in Canada and internationally. eBay was launched on 3rd September 1995.
Amazon: One of the largest global companies with a marketplace that features nearly everything you can think of, Amazon attracts customers from all over the world, including Canada. Search on google for the top online marketplaces, and Amazon is sure to pop up among the top 3.
Craigslist: Probably considered the closest rival to Kijiji, this website features local classified ads, jobs and housing forums, local community events, and so on.
Geebo (US): Geebo, like Kijiji, allows users to post ads for free. Anyone can visit this site to buy/sell anything they like once they register.
Oodle (US): Just like Kijiji Canada, Oodle is made for classifieds in Canada only, with many products and services available.
Does the U.S. have something like Kijiji?
Yes. There are sites just like Kijiji Canada in the US, where you can search through categories of classified ads to find an item or service you need. The most popular ones are "Offerup" and "Craigslist."
Offer Up
This company was founded in 2011: it is an online mobile customer-to-customer online marketplace that allows people to sell things without any fees. The company is said to have about 260 employees and 20 million monthly active users. Its headquarters is located in Belleville, Washington.
Offer up is a major competitor to Craigslist. To access this site, a user has to download the app, create an account with their email, and then log in to the app.
Craigslist
Craigslist is an American classified advertisement website that most people consider to be the major competitor to Kijiji Canada. The website features classified advertisements with categories for jobs, housing, and other kinds of goods and services.
Craig Newmark founded Craigslist in the year 1995. Its headquarters is located in San Francisco, California, USA.
Is Kijiji A Canadian company?
Yes, Kijiji is a Canadian company. The company is officially called Kijiji Canada Ltd, and is based in Ontario.
Is Kijiji only in Canada?
Kijiji is used in more than 100 cities in Canada alone, but the eBay classifieds website doesn't feature in Canada alone. Kijiji is also used in more than 300 cities in Germany. In the past, Kijiji was made available to a few cities in the US under the name of eBay classifieds, but this deal didn't go so well, so Kijiji couldn't spread to the rest of the US.
Kijiji countries where you can find Italy, Austria, Japan, India, China, Belgium, France, Switzerland, and Taiwan. In each country, the site usually uses a different web address (for instance, Kijiji.it for Italy)
Can you search all of Canada on Kijiji?
Yes. While Kijiji allows you to select locations and categories for searching, it still allows you to search for items anywhere in Canada. Just disable your location and click the search button to show results for "Canada wide."
Understanding the different search filters on the site is important as this will determine your search results.
What sells best on Kijiji?
If you're looking to make a fortune out of Kijiji Canada Ltd (like most Canadians), your best bet is to sell hot items so you can get countless times for your items from customers across Canada. Here's a list of the best-selling items:
Clothing
Furniture
Kid and adult games
Books
Educational materials and toys for kids
Sporting equipment
Tech gadgets like smartphones, laptops, stereo, etc.
Services
However, understand that at the end of the day, what makes your product sell is the quality of your ad.
Is Kijiji more popular than Craigslist?
If you're speaking about Canada alone, then yes, Kijiji is more popular than Craigslist. Kijiji's service is used by 42 percent of Canadians. It's estimated that over 12 million people visit the company website every month: this number isn3 times the number of people who visit craigslist in Canada.
However, Kijiji isn't as popular as Craigslist on the international scale. In the US, craigslist has an overt populated userbase, and Kijiji is seldom used. So you can say Kijiji is more popular than craigslist only in Canada.
Is Kijiji more popular than Facebook Marketplace?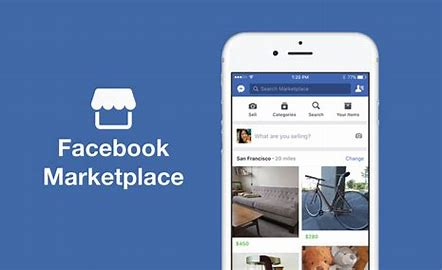 Kijiji is more popular than the Facebook marketplace. Most users agree that Kijiji provides a better product overview with several accompanying pictures. This allows intending buyers to see what they're buying from all angles.
The only advantage Facebook marketplace has over Kijiji is that users can connect their Facebook accounts to it and get automatic notifications for items on their wishlist.
However, most people in other parts of the world outside Canada who haven't experienced Kijiji are most likely to pick the marketplace over Kijiji.