Facebook owns social media. That's why you should be spending more time than ever on your company's official pages and other pages that cater to your business' audience. 
A Facebook ad is the best way to target your interested buyers and drive them to your business' website. With a mediocre marketing strategy, you may see lower conversion rates from potential clients. 
With that in mind, here are some details about using ads on Fb Marketplace.
What is Facebook Marketplace?
The Fb Marketplace is a place where businesses can list items they are selling. You can create a Fb Marketplace listing by going to your Facebook business page and clicking the Marketplace icon.
You can then select "Create Marketplace Listing" from your Fb page's left-hand menu bar. 
Once you have created a listing, you can then create a simple listing that describes the items you are selling along with the prices, and images. 
What Is the Most Popular Category on Facebook Marketplace?
The most popular categories on FB Marketplace are home goods, clothing, pets, cars, furniture, and electronics along with art and collectibles.
Can Businesses Use Facebook Marketplace?
Yes, if you have a physical business. You can only use Fb Marketplace to sell items. You cannot use Fb Marketplace to list services.
How Does Facebook Marketplace Work?
When you create a new listing on Fb Marketplace, you are allowed to post up to five items per listing. The catch? You can only post one item at a time.
When potential facebook buyers visit your listing, they can click on any items in the collection to learn more. If the buyer then wants to purchase the item, it will be sent to the seller's website.
A business owner who is planning to engage in ads must be well-knowledged about using the Facebook app and Facebook messenger app. High-quality photos are a must when adding listings.
Selling on the Facebook marketplace has been one of the best places for eCommerce businesses to sell online. It has become a great sales channel since it is user-friendly and compatible with most electronic devices such as mobile phones.
How Do I Get Into Marketplace?
The FB Marketplace is a place where sellers can list their products for sale. It's similar to eBay, but the items are listed on the FB platform instead of on an external website.
If you're interested in selling on FB Marketplace, there are two ways you can get started:
If you have a product or service to sell, simply create an ad and start promoting it to potential buyers. If people are interested in buying what you have to offer, they'll reach out to you.
If you don't have any products or services to sell, you can still use FB Marketplace as a way to promote your business or Facebook page and connect with potential customers.
For example, if you're looking for someone to freelance for your company, you can post a job ad on FB Marketplace.
What Are the Categories in Facebook Marketplace?
Selling on the Facebook marketplace has grown more interest to more customers. Being a more interactive eCommerce platform that can offer a wide variety of payment processing, buying and selling products has never been easier.
Facebook Marketplace categories include furniture, clothing, home decor, kitchen, office, toys, crafts, pets, babies, kids, hobbies and collectibles, health and beauty, technology, sports and outdoors, automobiles, flowers, gourmet, and cuisine, auto and parts, and event tickets.
You can treat the marketplace as an online garage sale. You can post product listings of different categories.
Can I Share Ads in Buy And Sell Groups?
Yes! You can share your ads in buy and sell groups. You can share 10 ads per group and 10 groups per day. To share in a group, just click the "Share This Ad In A Group" button on your ad.
The Pros of Facebook Marketplace
High CVR
Ads have a high click-through rate (CTR). This means that interested customers who visit your ad and engage with it are more likely to take action. This is because they're actively interested in your product or service.
Targeted Audience
With Facebook ads, you can target potential customers based on their demographics. You can also tailor your ad to maximize your earnings by using custom audiences and dynamic ads.
Shopify Integration
Ads are built on the Shopify platform. Therefore, you can easily integrate your online store with your Facebook ads.
Easy-to-use
Facebook ads are user-friendly. They're also easy to create and manage posts.
Is Advertising on Facebook Marketplace Free?
Yes, start selling with Facebook ads without incurring listing fees. You'll need a Facebook account and a valid business account with Facebook.
Once you have both of these, you can sign up for a free account. 
Eligible sellers won't have to pay anything to create or manage an ad account. However, you'll have to pay for certain ad features, such as managing ads and building custom audiences.
How to List Products on Facebook Marketplace?
Create a product listing for each item that you want to sell. You can create a product listing on your website. However, Fb recommends that you create an account on the Fb Marketplace Ads Manager.
To list your products on Facebook Marketplace, you need to have a Facebook Business Page and an account with Fb Seller Services (formerly Facebook Ads Manager). Once you've set up both of these, you're ready to begin selling.
To list your products on Fb Marketplace, start by creating a product listing on your page. This can be done by clicking the "Add a Product" button in the menu bar at the top of your page.
You will want to create a name for your listing, select the category for your listing, write a short description, and include a link to your website.
Note that when you sell on the Fb marketplace, make sure that the listing includes all the details with high-quality pictures.
Include all the appropriate product categories and product tags.
Additionally, You may also want to include a campaign objective if applicable to encourage customers. When you are done, click publish.
Once your listing is live on Fb, you can start promoting it using promotional tools like Promote Your Business to get more exposure for your products.
You can also use options like 'Boost Post' which allows you to increase the reach of targeted posts by up to 300%.
What To Sell On Facebook Marketplace?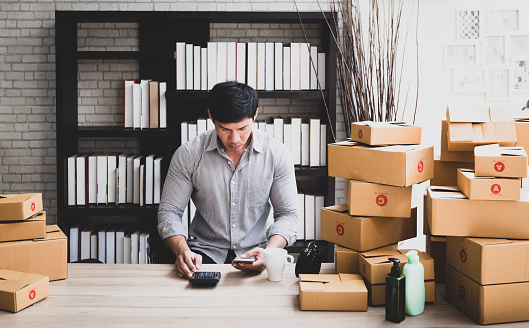 You can sell items of different kinds on Fb Marketplace. However, the most common items are household items, food, and supplies.
How To Maximize Ads on Facebook Marketplace?
If you're a business owner trying to boost sales with Fb ads, it's important to understand why Facebook users are buying from you.
You can do this by looking at what your target audience is saying about your business. 
You can also look at what your competitors are doing to boost sales. If you see that your competitors are boosting sales on Fb, it can give you an idea of what to do. 
You can also create display ads that appear above the content on people's Facebook pages. Display ads are highly engaging because they're usually eye-catching.
You can also consider offering exclusive access to discounts for first-time buyers. This is an effective way to boost sales.
Share Your Marketplace Listings In Groups
If your business has a Facebook group or peer-to-peer platform, you can post your Fb Marketplace ad in that group. This is a great way to boost sales, get new customers, and have more feedback in a controlled environment.
Just remember selling on Facebook marketplace requires business owners to be responsive. Facebook pixel is another useful tool to track customers and monitor when the audience responds.
Feedback from customers should be addressed in a timely manner because there's a high chance that customers will lose interest due to unresponsive sellers. These may make the customer buy from competitors or just go to other marketplaces.
You can also create subgroups in your Facebook group if there are topics or topics within your business that customers might be interested in.
You can create subgroups that target different audiences. You can use this method to build a community around your business and boost sales by posting your ads in these groups.
Post FM Listings In Multiple Locations
You can share your Fb Marketplace listings in a variety of locations. You can start selling on your company's main page and on any of your company's Facebook Group pages.
If you post your listings in these locations, you can boost your ad's reach and boost sales.
Use Myadcenter Group Poster And Scheduler
If you want to boost your sales using ads on Facebook Marketplace, you can set up a custom audience for your ads in Myadcenter.
You can create a custom audience by targeting people who have visited your page, people who have liked your page, and people who have interacted with your page.
You can create up to 10 custom audiences for your ads on Facebook Marketplace.
How Can I Advertise On Facebook Marketplace?
The best way to advertise on Facebook Marketplace is to use an ad for Facebook ads. You can place these ads on Facebook or Instagram. You can create an ad for both your personal and business pages. 
When creating your ad, you'll want to choose the "business" option so that Facebook knows that you're advertising on Marketplace.
When you create your ad, you'll want to choose the "new product" option so that you can promote the latest products that you want to sell on Facebook marketplace.
What Are Fb Marketplace Ads?
These are ads that you can place on Facebook to drive online sales. This is an excellent option for boosting sales because you can target potential customers who are browsing on Facebook.
Ads on Facebook Marketplace are similar to Sponsored Posts on Facebook. This is very important when you want to sell on Facebook marketplace.
How Much Does It Cost To Advertise On Facebook Marketplace?
Facebook ads are priced based on the number of impressions that your ad gets. The higher the number of impressions that your ad gets, the more money it costs.
Your budget will depend on how many people you want to reach and how many placements you'd like your ad to appear in. 
Is Promoting On Facebook Marketplace Worth It?
Promoting on Fb Marketplace is a great way to generate new sales and boost revenue. However, you should be mindful of your budget and how much you can afford to spend on these ads. 
You should also be mindful of the other marketing strategies that you're using for your business, how effective it is for generating sales, your website's traffic, and how effective it is for driving customers to your store. 
Final Thoughts
Facebook Marketplace is one of the best places for eCommerce businesses. It has become a great sales channel since it is user-friendly.
However, if you're new to the online selling game, it can be daunting to know where to begin and how to reach your target audience.
Ads on Fb Marketplace are an excellent way to bring in new buyers and boost brand engagement on the platform.
Whether you're brand new to online selling or a seasoned veteran, it's important to know how to take advantage of all that Facebook Marketplace has to offer.