Facebook has made it easy for everyone to buy and sell anything. So, how does the Facebook marketplace work? It is done through Marketplace, a feature that powers e-commerce on the site. In addition to connecting buyers and sellers, nowadays people can easily list their items for sale or request someone's item without having to meet them in person.
In some areas, like car selling or services such as plumbing, real estate has been popular on Facebook already. It was only natural then that we would see more people start selling on the Facebook business page.
In addition to allowing people to post anything for sale in one centralized place, the Facebook marketplace also provides a stronger search function than what is available with our current directory of posts within individual apps.
Using machine learning algorithms and other signals from users, we can now find posts about almost anything with just one click—a clear benefit over having to dig through different apps for similar information.
How to Use Facebook Marketplace?
Businesses use Facebook Marketplace to connect with customers, increase sales, and expand their reach. This feature is useful for businesses and is also used for the following reasons:
List Items
With the ability to list items for sale on the Facebook app, people can now sell just about anything.
When you sell items on Marketplace, you can create a specific focus area or choose Facebook marketplace categories for the sale of your product or service. Interested Facebook users can browse through the news feed or your collection and choose the items they'd like to purchase.
You can also create a "marketplace listing" that informs potential buyers about the product or service you're offering. You can choose to limit the audience for your listing, to only people within a specific region or from a specific demographic.
Research
Businesses can use Marketplace to find an audience for their products or find new product ideas for their company.
For example, a chef might put their restaurant's recipes for pancakes, lasagna, and chicken on Marketplace.
They might also list desserts, spices, and other products for sale that are used in their restaurant.
Promote Business
Facebook Marketplace also enables you to engage with your customers and promote your brand or eCommerce platform.
You can create brand pages to showcase your products, create exclusive content to drive sales, and share your store on the main Facebook page and other pages.
How Much Does Facebook Marketplace Take From a Sale?
Facebook takes a small percentage from the sales of items listed on the site. Facebook charges a 5% selling fee for every shipment. Facebook does not take a fee from buyers.
How Do I Get Paid on Facebook Marketplace?
It's paid into your bank account when your shipment starts. You'll see when you receive a refund from your bank in your sale section of marketplaces. Find out where and when a payment was sent on Marketplace.
How to List Products on Facebook Marketplace?
Enter the Marketplace
When you create a business profile, one of the first things you will be asked to do is to enter the marketplace.
You can enter the marketplace via the search bar or through one of the categories you have chosen.
Now, you will be able to see posts and pages related to the marketplace. You can either scroll down or click on the "Marketplace" tab at the top and then click on "All Marketplace".
Add the Product
Once in the marketplace, you will be able to see all the posts related to that marketplace. You can also search for posts related to your category or any keywords related to your product.
To post a new item, simply click on "Post New" and enter the item details. You can choose to create a listing in the future and add it to your calendar.
You can also choose to add a notification and an image for the listing. Also, you can set up a notification for your followers or target audience to know when your item is available for purchase.
You can choose to set up a "price alert" for your item. If a person is about to purchase your item, you will be notified about that.
Add Listing
To add items to the marketplace, you can use Facebook's mobile app, web interface, or Messenger.
In the app or on the site, you can search for items using one of the following filters: price, category, distance, reviews, or distance and reviews.
Once you find an item you'd like to list, tap the "+" button next to it to add it to your list. You can also browse categories or search for specific items. O
Add the Details
From the item page, you can then add the details and relevant information about your item. campaign settings
You will be able to update the details of your listing including the price, payment method, category, location, and any high-quality photos you have attached to the item.
You can also add tags to your item to help other users when searching for similar items.
Choose the Location and Category
Once you have entered all the necessary details, you can choose the location for your item. You can choose your hometown or anywhere else in the world.
Once you have chosen the location, you can also select the category for your item from the drop-down menu.
To add a new listing, click on the "Create New Listing" button. You can also click on the "Browse" tab at the top to select an image and add a tagline for your listing.
What to Sell On Facebook Marketplace?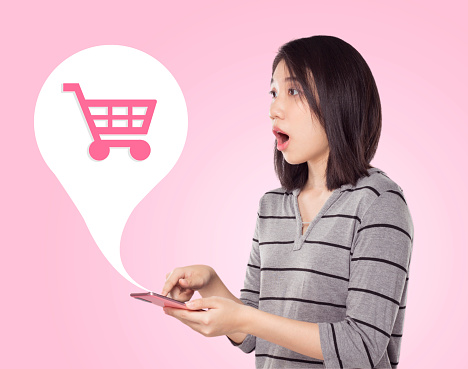 The Fb marketplace is a great place to list any item you might want to sell online. Some of the most frequent sales transactions on the site are cars, electronics, furniture, clothes, toys, and food.
In any given region, the categories typically available on Facebook Marketplace are cars, clothing, electronic devices, mobile phone, pets, services, and rental items. interested buyers
There are also many other certain categories available in certain areas, like food in some regions and relevant products in others.
Also, remember that you can't sell items that are sensitive or illegal. You can't sell drugs, weapons, counterfeit goods, fake degrees, or gambling products.
How to Maximize Facebook Marketplace Ads for Your Business?
When you create Facebook Marketplace ads to sell products, it is recommended to focus on the suggested categories. The categories will change over time based on users' shopping habits, but they are a good initial place to start.
Keep in mind that the Facebook marketplace ad is very different from normal ads.
You can't use normal keywords or copy from your website because those won't appear in the ad. You can, however, reference the product code or image in your ad.
The ad image you choose for Marketplace ads is especially important because you'll want to include the product code in the high-quality pictures themselves.
This will help Facebook's machine learning algorithms better identify Marketplace posts about the item in people's feeds.
How Can I Advertise on Facebook Marketplace?
To create an ad in the marketplace, you will have to first create an account or log in to your existing business Facebook account. From there, you will be able to create ads, edit your settings, and manage your Facebook Ads.
When creating an ad, you have many options to choose from. You can select either an image or a video for your ad. You can also decide whether you want your ad to be shown in the feed or a separate tab.
Advantages of Selling on Marketplace
Facebook has 2.7 billion monthly users and 1 billion active accounts in its Marketplace. It provides additional advantages for small businesses, as it provides global access. The Facebook Marketplace offers a wide range of products and services.
Here are some of the advantages of using the Facebook marketplace:
Easier to Find New Customers
People are more likely to browse your product listings when they see them in a well-known place. You can also create customized listings that feature your logo, branding, and images.
Easy to Manage Inventory
Sellers can post either one item or multiple items at once. Multiple listings can be related to a single product or a group of related products. This gives shoppers more options to find the product that best meets their needs.
Better Search Functionality
With machine learning, we can now not only find more posts about the topic that you're listing about but also rank those posts higher in search results.
Better for International Sellers
The marketplace is designed for global, cross-border commerce. All you need is an e-commerce account and credit card.
Better for More Types of Items
Sellers can list almost anything including apparel, books, cars, pets, services, experiences, and more.
Final Thoughts
With nearly 1 billion users on Facebook and the ability to sell almost anything, Marketplace seems like a proven way to make money online.
As with any business on Facebook, the primary goal of selling things on Marketplace is to get people to click on your ads and make a purchase. This will ensure that you continue to make money from selling on the site