Selling on Kijiji is a great way to make some extra cash, but it can also be a bit intimidating if you're new to it. If you search online for the term "how to sell on Kijiji" you'll immediately see an endless sea of ads listing everything from furniture and yard sales to old electronics.
Kijiji is one of Canada's most popular classified sites. It allows people from any background to sell things from their home or business — which makes it perfect for anyone looking for ways to earn money.
Read on for more details on how to sell on Kijiji, what type of items you should list, tips on pricing, and much more.
What is Kijiji?
Kijiji is a Canadian-based online classified ads site that lets anyone post ads for anything from cars and jobs, to furniture and pets. There are over 100 cities across Canada that have a Kijiji area where people can post items for sale.
Kijiji is different from other classified sites because it's completely free to sign up and ads can be posted by anyone. Anyone can turn Kijiji into a side hustle and use it to make extra money or even just find great items to buy and sell.
How to Sell on Kijiji
Take Pictures
You can snap a few pics of your item and upload them to Kijiji. With the right settings, you can get a decent photo of your item and the room it's in, without taking up too much room in your picture.
Make sure to include the following:
The item's full, detailed description with any faults or flaws

The item's location and any relevant details, such as the room's color, whether there are any stains or dirt, etc.
Price The Item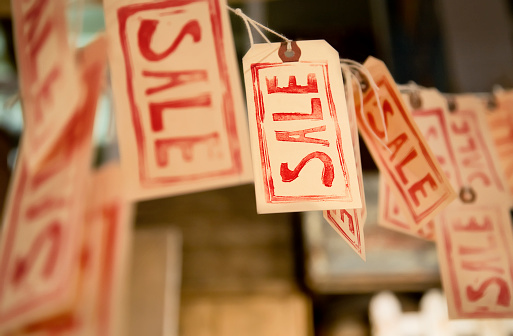 If you're selling an item like furniture, you'll have to set a fair price for it. It can be based on the market value of that particular item.
On Kijiji, you can either set a fixed price and let people bid on it, or let people bid on an "as is" item. For example, if you're selling furniture, you could set the price at $100, or let people bid anywhere from $50-200.
Write An Attention-Grabbing Title
When writing your title for the item listing, you have to draw in potential buyers so they'll click on your ad. Try to choose an attention-grabbing title that'll get people curious about your item and prompt them to click on your Kijiji ad. Something as simple as "cute office chair" can be a good title.
Write A Description
Always include at least a short (150 words or so) honest description of your item, along with all its faults and flaws, and where it's located. You can also include a bit more info about the item, such as its size, the brand, and any other special features on your posting.
Make sure to include all the key info in your description, including:
The item's condition, with any faults, is pointed out in bullet points.

The item's size and any other important details, such as whether or not it has any stains or dents

The item's location and any other relevant details, such as the room's color, whether there are any stains or dirt, etc.
Create Tag
When in the search bar, before pressing "Search", type in a tag that you want to use for your item listing. You can use any tag you want, and you can use as many tags as you like.
Tags are helpful because they help Kijiji find your listing when interested buyers search for keywords related to your item.
Post The Ad
When you're done writing up your ad, make sure to post ad on Kijiji in the relevant category. While it may seem like a simple task, Kijiji warns that you're likely to get "thousands of views", which can be overwhelming for new sellers.
To help deal with the influx of people browsing Kijiji, there's a helpful community forum where you can ask questions, and get tips from other sellers.
Track Progress And Adjust
You can track the progress of your sales from within the Kijiji app. When creating an account you have the option of choosing between two levels of seller privileges. When you select "Basic" seller status, you can only see and respond to your ads.
If you want to see and respond to other ads, you'll need to upgrade to the "Pro" level. With "Pro" status, you can see and respond to other ads and see what items are selling for, without clicking through to the item's page.
Negotiate
If you sell your stuff and no one is making offers on your item, you can negotiate the price with them. Simply click on the "Send Communication" button, and click on the recipient's name. Then, click on the "Negotiate a Price" button, and you'll be able to adjust the price with them.
Kijiji requires you to have a "negotiation clause" in your contract which legally states that you have the right to ask for a better price for your item. You can easily do this by typing a simple sentence in the "Comments" section like "I accept offers $10 lower than the asking price".
How Much Does It Cost to List an Item?
Advertising your item on Kijiji usually costs between $0.99 and $5.99, depending on the amount of exposure you want. The more exposure you give your item, the more you'll earn. That said, there are also a few different ways to get your Kijiji ad seen by potential buyers.
One option is to simply put your Kijiji ads on the front page. Another is to post your ad on the "Free Two-Day" section and have it appear in the "Free Two-Day" section at least twice. T
The amount you charge for your item will also depend on how much work you want to put into selling it and considering the additional cost incurred. You can either sell your item for free or charge a set price. If you charge a set price, then you'll earn a percentage of the profits.
Choose the Right Items for Sale
Selling items on Kijiji is a tricky proposition, and the beauty of it is that there's almost no limit to what you can sell. That said, you should always make sure that your items are in demand and that you can find a lot of interest in them if you try to sell them in Kijiji.
Here are a few tips to help you choose what to sell:
Know Your Market
One of the most important things to remember when choosing what to sell in Kijiji is to know your market. You'll want to make sure that your item falls into the category that most people are searching for.
Research Your Items
The best way to make sure that your items are in demand is to do some research first. Find out what people are looking for and then try to find an item that matches that. There are a lot of Kijiji categories to choose from to help you easily find the items you are looking for.
Make It Easy to Buy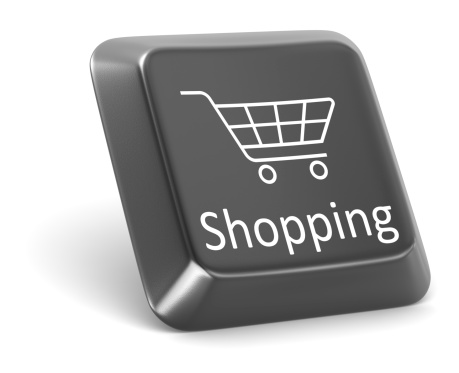 Sure, it feels good to get some extra money from selling your stuff online, but you've got to make it easy for your buyers. You want to make sure that people can find your item easily, buy stuff without the hassle and pay for it securely.
Tips for Getting More Views and Conversions on Your Kijiji Listing
As awesome as Kijiji is, there's no guarantee that your items will sell. That said, there are a few things you can do to make your Kijiji listing as successful as possible:
Keep Your Close
You want to keep your close at or below 20% so that your item sells quickly. The only way to do that is to keep your prices at the maximum price and the lowest price.
Use Great Pictures
Next, make sure you're using effective and appealing images for your listings. The first picture you will choose is very important especially if you want to have a good ad.
The images you use are critical to getting more views and more sales — and you can use images on Instagram to easily upload your listing images. Try to use multiple photos with different angles as much as possible.
Make a Great First Impression
As soon as someone clicks on your Kijiji listing, you want them to have a great first impression. Make sure that your image is clear and that your listing is easy to read.
Make it Easy to Buy
The next thing you need to make sure happens on your Kijiji listing is that it's easy to buy. What does this mean? It means you need to make sure your item is ready to be picked up and shipped, and that you don't have any obstacles for buyers to get the item they want.
For example, if you have a couch you'd like to sell, but you don't have a couch, you may have trouble selling it. So, you need to have the item ready. This doesn't mean it has to be in perfect condition, just that it's ready to be picked up and shipped.
Make sure the item is in a location that is easy for buyers to pick up — and this can vary depending on where you live.
Include a Useful Description
The last thing you need to make sure happens on your Kijiji listing is that you include a useful description. The description is how you describe your item and includes everything from the details of the item to the price, contact information, and more.
Look at Your Kijiji Stats
Kijiji is a great place to start your side hustle, there's no doubt about that. But you also want to do your best to make as much money as you can with your Kijiji items. This way you can maximize your Kijiji profits, and start building your buy and sell the business for the long term.
Here are a few things to note when you are selling on Kijiji:
Search volume
This is the total number of times your item was viewed by a buyer or another seller in the marketplace. If your item got a lot of views, but only sold a couple of times, you might have some issues with pricing.
Number of sales
This is the total amount of money that you've made from your sales. You want to shoot for high numbers here and try to increase your sales volume to maximize your profits.
Average price per item
This is the average amount you are making from each list or when you re list an item. While it's important to look at the total amount of revenue you're making, it's also useful to look at your item prices.
You want to make sure that you're pricing your items high enough that you cover your expenses and make a little bit of money on each sale. If you sell items that are sitting at a $100 loss, then it's not worth listing on Kijiji.
Return rate
This number is a bit complicated, but don't worry, it's not too difficult to understand. The return rate of your Kijiji listings is the percentage of items that are returned to the original seller. This can happen when a buyer discovers that the item they purchased doesn't fit their needs. It can also occur if what the buyer received is not similar items to what they bought.
If the item you're listing doesn't have the right description or is slightly off-brand, someone may return it. This isn't an indication that the buyers are bad people — it's more of an indication of the fact that not everyone is perfect and every person makes mistakes.
The average time between listing and sale
This is probably the most important number you can find. It's telling you how long it takes for items to be sold after you put an ad on Kijiji. How fast your ad or post is getting views, and how long it takes people to click on them, directly impacts your profit margin.
According to Kijiji's statistics, the average listing takes 6 days to sell, and the average sale price is $605. That means that you need to spend about $30 per day to net $600, a decent amount. If you're selling a higher-ticket item, the amount you have to spend is slightly lower, so there are a few days of profit in it.
Final Thoughts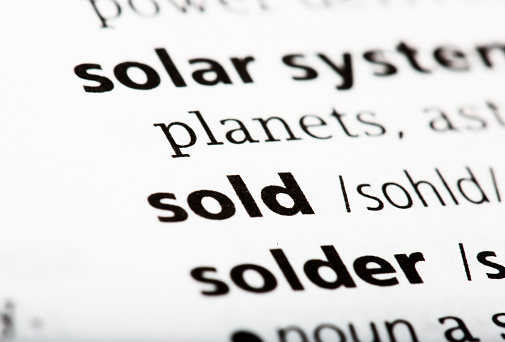 Selling things online has become a popular way of making money. Kijiji is one of the most popular ways to sell items in Canada.
Kijiji isn't just for seasoned pros, and there's a lot of room for error. If you're going to try and sell something on Kijiji, make sure to take the necessary precautions to protect yourself and your money, and make sure you put your best foot forward.
Whether you're looking to make some extra cash or just find a great item to buy and sell, Kijiji is the right place for you. Regardless of what you want to sell, there are plenty of people who are willing to buy it, and the best way to sell is to simply put up an ad and get in touch with the potential buyer.